Keeping fit and enjoying the great outdoors isn't just a fad anymore – it's a passion. Enjoying sports that you participate in– plus exercise and fitness pursuits – have produced thriving businesses ready to meet the needs of every outdoor and fitness enthusiast.
If you're gift-shopping for someone this year who has a passion for fitness and sports, it will be easier than ever to find just the right gift. Check out items for exercise and fitness that includes everything from under-the-desk elliptical items to glam Yoga mats.
This Sports and Outdoor Gift Guide will help you find just the right gift for your sports and fitness enthusiast. Beginning with exercise and fitness, then moving on to hunting and fishing, team sports, camping and hiking and cycling – let's cover all options.
Exercise and Fitness
It isn't always easy to fit in a workout during a busy day. At work, it's especially difficult because you're sitting at your desk and movement is almost non-existent. Since your very life may depend on keeping your fitness level high, it's imperative that exercise and how you stay fit with nutrition is a part of your lifestyle.
Sitting at your desk all day isn't good for anyone. If you have a busy friend who rarely gets away for a daily exercise routine, you can help him out with a gift he can use without ever leaving his desk.
The FitDesk Under Desk Elliptical is an innovative desk pedaling machine that closely imitates the larger elliptical machines you'd find at a gym. You can achieve a smooth forward and backward elliptical motion without hitting your knees on the underside of the desk.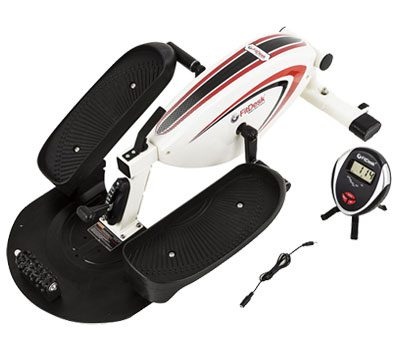 You may want to include a desk stand with a digital meter to track your progress while you're working out at your desk. The FitDesk Elliptical can be used hands-free so you can work on the computer or perform other tasks at the same time you're exercising.
Your holiday gift-giving budget can easily accommodate many of the exercise and fitness items you might choose. For example, the new, Isokinetics Inc. Balance Exercise Ball Chair (Standard or Tall Boy) cleverly incorporates the exercise ball and a chair so you can get the same flexibility and balance of the single ball plus the advantage of sitting up straight in a chair.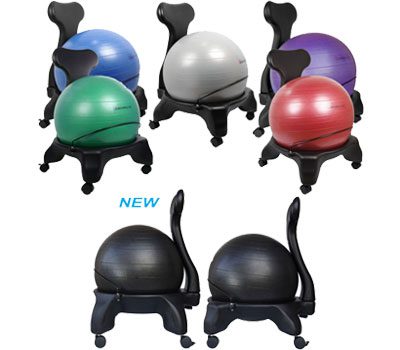 The ball chair can be used in the office or at home. Many people say they prefer them over regular office chairs or a single ball to sit on. It's a gift of love that shows you care about a person's overall health and well-being.
Exercise and fitness require dedication and determination. You can encourage those on your gift list this year to take care of themselves by choosing from the wide array of inspirational gift ideas online.
Fitness includes eating well and drinking plenty of water to stay hydrated. Super-fancy water bottles are available to both make a statement and carry life-giving and cell-supporting water wherever you go. They make great gifts.
Blenders for those special power-smoothies and juicers to use with fresh fruits and veggies are popular items for those who want to stay fit by watching their diets carefully. Infusers are popular this year because you can infuse water, juice or other liquids with favorite fruits and vegetables.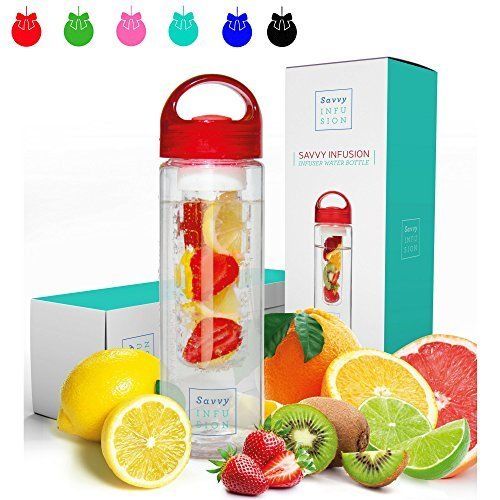 Exercise and fitness clothing have also become an integral part of gift-giving this year. Fun and comfortable exercise gear can be found online in abundance and in almost any size and color.
Hunting and Fishing
Hunting and fishing are time-honored pursuits that both men and women are developing a passion for. Rather than going to large and confusing sports stores this year, shop online to find almost any desired gift.
Although the traditions of hunting and fishing go back to the beginning of time, it's only lately that incredible items have been created to enhance the experience. There are night vision devices, state-of-the-art spinning reels and even technologically designed fish-finders.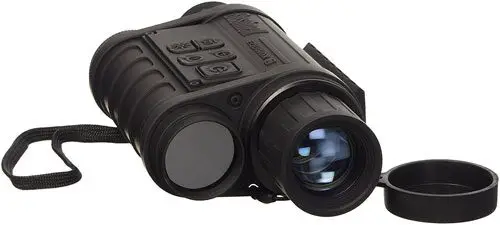 You're sure to find the perfect gift for your hunting and fishing aficionado online – and some of the ideas are in this guide. Hunters will appreciate the Bushnell Equinox Z Digital Night Vision Monocular with a built-in illuminator that can let you view up to 500 feet in the distance.
This device is protected from the elements in water-resistant housing and can be used both for daytime and nighttime viewing. Your hunter-friend will appreciate its ease-of-use and dependability.
Fishers and hunters on your gift list will love finding any of the excellent designs for Kershaw knives in their stockings. The functional and safe design of these knives extends far beyond the normal usage of knives.
For example, the Kershaw 6034 Emerson Designed Knife is designed to be both versatile and safe. The clip-point blade ensures precise cutting and the secure handle grip and stainless steel back makes it a favorite for knife users – including the military and law enforcement.
Besides the usual hunting and fishing items, there's a wide array of clothing, backpacks, camping gear, nets and safety items. Hunting and fishing isn't just for grownups anymore, and many gifts can be found online for kids.
There are even gift items that let your hunter or fisher cook the food after a day in the blind or on the water. The Magma Marine Kettle Gas Grill is a stainless steel wonder grill that has all the functionality of a large grill while being efficient and small enough to easily carry from place to place.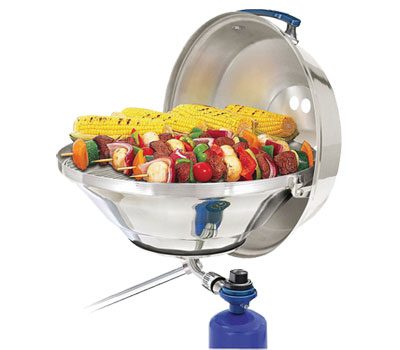 Only 15-inches in diameter, the Magma Marine grill rapidly rises to the desired temperature and cooks thoroughly and evenly with convection heating technology. Don't worry about weather conditions. This grill has the turbo venture tube, which prevents blowouts and grease splatters.
From small, inexpensive items to larger items with many features, you can find hunter or fisher gifts online by the dozens. Even the special clothing – such as life jackets and special fishing waders – can be chosen online and shipped to your door. No need to visit crowded malls to find the perfect gifts.
Sports Fans
Whether you have team sports enthusiasts and participants on your gift list – or those who prefer to watch their favorite teams on television or in person – you'll find a complete selection online.
There are balance beams for the gymnast, baseball bats and tennis balls for the aspiring tennis player. Sports fans will love any gift that helps them show their love and appreciation for their favorite teams.
Clothing such as T-shirts, hoodies and hats emblazoned with team names and logos, banners, throws and fun décor items will delight any sports fan. Hats come in all shapes and sizes, such as traditional billed-caps and beanies.
For your gift recipient who lives for golf, you can't go wrong with gifts such as the Bushnell Neo Ion Golf GPS Watch, which was engineered and designed especially for the ultra-serious golfer.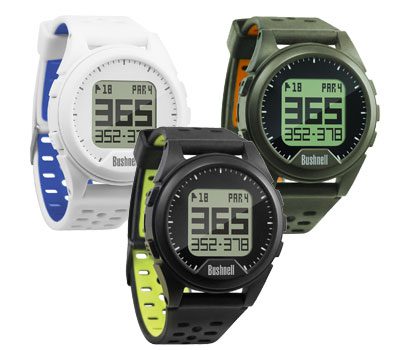 This long battery life GPS golf watch is preloaded with over 35,000 golf courses (within 30 countries) to choose from. You can use its features like the hazard-layup distance, hole advance auto recognition and a step counter to ensure your game of golf is as precise as it can be.
Many men and women are choosing to participate in team sports after work or on weekends to keep in shape, socialize and simply have fun. Volleyball is one of the popular sports that is capturing the interest of young and old alike.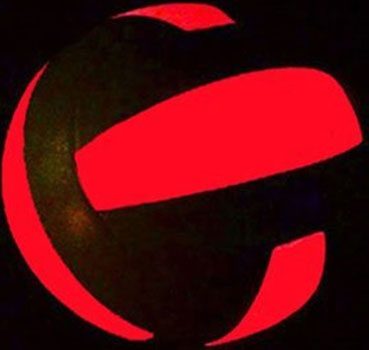 One gift that's sure to delight the volleyball enthusiast is the Light Up LED Volleyball – a battery powered ball with an LED light that illuminates from inside the ball. It's perfect for night games and will remain on during play since it's activated by impact.
The sports fans in your life will be happy with any gift that touts their favorite teams. NFL 3-foot by 5-foot banner flags are fun gifts. They're made of durable polyester and you can find college or NFL banners available for your favorite teams.
Camping and Hiking
Camping trips and hiking excursions are great ways to bring families together without the drone of cell phones or busy clacking of computers. It's a time to devote to the great outdoors and getting to know each other better.
There are so many beautiful places to camp and hike and observe nature that it's becoming one of the most popular activities – especially for families. There's no shortage of camping sites and hiking trails either, so it's easy to get to and enjoy.
Campers are always looking for things to make the experience easy and more memorable. Gift ideas for camping are abundant – including large items such as tents to sleeping bags and cooking accessories.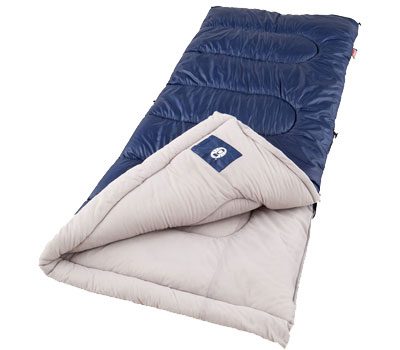 The Coleman Brazos Sleeping Bag is basic, but meets the needs of most camping enthusiasts. You can remain cozy and warm when temperatures plunge to 20 degrees and is made from 100% polyester, so it's machine washable and dryable.
Also consider backpacks, emergency and survival kits and durable clothing that are especially designed for camping. There won't be a shortage of gift ideas online and can be delivered to your doorstep in plenty of time for the holidays.
Hikers get to enjoy the outdoors while getting a cardio and overall fitness workout. Cities are even incorporating hiking trails into their planning because of the popularity of the sport and a way to keep the population fit and healthy.
If you have a hiker on your gift list this season, you'll enjoy getting ideas and shopping online for such items as clothing or the latest in fitness technology. All avid hikers should have a fitness tracker and these make great gifts for any occasion.
The Fitbit Alta Fitness Tracker is available in silver and black. It's small and lightweight in stature, but can perform all of the latest technological tests to keep your hiker physically safe. It's sweat, rain and splash proof and you can sync it to any computer or Android and Windows devices with the wireless technology of Bluetooth.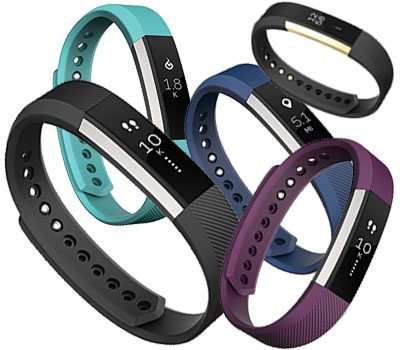 This Fitbit fitness tracker is worn on the wrist and tracks the time, distance and steps during your hike – and much more.  You'll also be able to glance at the battery level so you can make sure it's charged and ready to go on your next hiking trek.
Take this season's holiday opportunity to shower your loved ones with fitness gifts that will promote good health. Browse through the fitness gifts on the 'net to get more ideas about prices and availability.
Cycling
You can find biking trails in almost every city and town in the country today. Its popularity has soared in past years and the technological advances in equipment and safety features has made it one of the top rated methods to keep fit and have fun, too.
You can find inexpensive accessories or go all out in your gift-giving to purchase the latest design in bicycles or stationary bikes. Online sites provide a way to do your shopping for the cycling enthusiast at your computer rather than fighting the holiday crowds.
Many cycling enthusiasts make their rounds after work and during nighttime hours. The BV Super Bright (300 Lumens) Rechargeable Bike Light Set is a safety feature any biker would love to have for those dark night rides.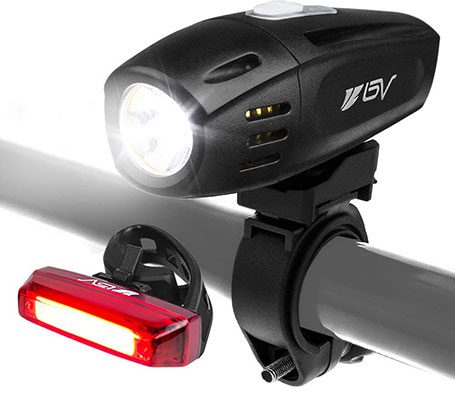 Since it's rechargeable there's no need to keep replacing batteries –and the light is incredibly bright so you can see more and feel safer on the ride. It even swivels on the bracket to provide even more flexibility.
Cycling gloves and insulated water bottles to keep you hydrated are musts for any avid cycler and make great gift ideas. Another innovation and excellent gift is the Kryptonite Kryptolok Bicycle locking device.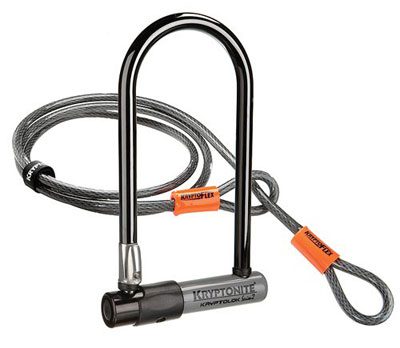 It's designed and manufactured for sturdiness and to prevent your bike from being stolen. This locking device is lightweight and easy to mount to the bicycle frame and features special resistance to drilling and lock-picking.
If weather or time doesn't permit a long outdoor bicycle ride, check out the stationary bicycles. They make excellent gifts for the cycler who wants to practice his skills when the elements keep him indoors.
One great cycling innovation lets the biker use his outdoor bicycle for indoor exercising. The Sportneer Steel Bicycle Exercise Magnetic Stand with Noise Reduction Wheel turns your bike into an effective, magnetic resistant trainer – so you can train no matter what the weather or situation.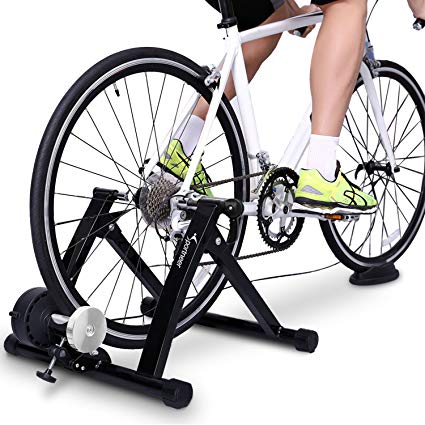 It's designed to fold for travel and storage and the ergonomic design keeps noise down. There are six levels of resistance that can be changed from the handle bars, so you don't even have to dismount the bike. Check out all of the great online deals for cycling equipment gifts during the 2019 holiday season.