The holidays are such an exciting time, but they can also be times of stress – especially when it comes to gift giving. It's easier when you know exactly what to choose from in computers and gaming, but it can get tough once you realize there are so many choices.
How can you tell which one is right? It's easier when you have a guide that can help you out. So, if you're looking in this category for your gift buying this Christmas season, there are many options available.
Gaming Consoles
You want to get the gift that's just right for everyone you love and gaming consoles are always at the top of a lot of lists. They're fun for individual play as well as for entire families to use.
Gaming consoles are always a good idea because playing video games has many benefits. You might assume that kids who play video games are less likely to be physically active, but the opposite is true.
Kids who play games in a virtual world often develop an interest in joining sports teams to play those games that they play online. And some of the games require you to get up off the couch and move in a virtual type setting.
Using a game console to play games is good for adults, too. Studies have shown that people who play video games experience a reduction in their stress levels. They also develop the ability to think faster.
Even senior citizens can take advantage of the benefits found in playing video games. Not only does it help with dexterity, but the games also help boost memory function and improve cognitive function all around.
It's a good idea to give a gaming console as a gift to family or friends. And you really can find a selection that can suit your budget. The cost of gaming consoles isn't nearly what it used to be.
Plus, you can find many of these consoles in bundles so you get a lot of extra goodies and accessories along with the console. One of the newest gaming consoles you'll like is the Xbox One S 2TB.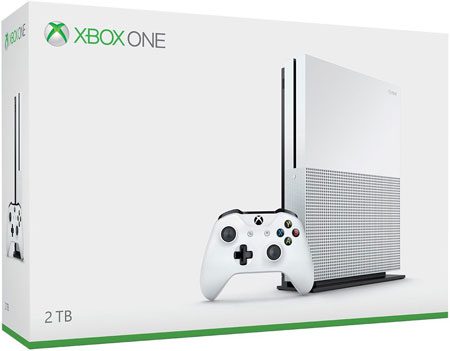 This console has a lot of high quality features like 4K Blu-Ray and the higher TB than many of the competing systems. Plus, it's a smaller console so it's less bulky than the older models.
If you want to get a console that's just for your kids but one that adults can still enjoy, then you want to check out the Nintendo Wii U. But you want to make sure that you get the bundled one because you get more for your money.
This way, when your kids open their gift, once you set it up, they can start playing right away. Look for the Nintendo Wii U Deluxe Set: Super Mario 3D World and Nintendo Land Bundle because this one comes with not one, but two games.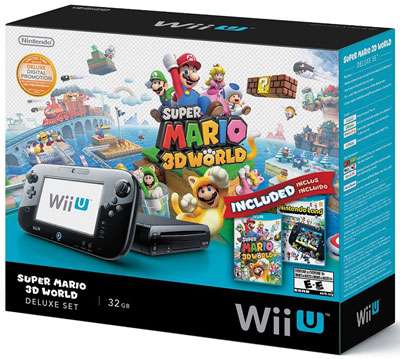 The Super Mario game has remained the hottest selling Nintendo game since its original release and your kids will have hours of fun playing it. Whatever gaming console you decide to buy, it's sure to be the gift that will thrill the whole family for years to come.
Hot Game Releases 2017
Of course, with any gaming console, you want to make sure that you have plenty of games on hand to play. If you're thinking of buying new games for your kids but you're worried about too much time spent playing them, you can rest easy.
Studies have shown that kids who play video games excel in many areas over their peers who don't play video games. Video games that call for players to make quick moves can improve hand-eye coordination and the brain's ability to learn things.
This is a definite help to school aged kids and teenagers. Video games boost a child's ability to be able to focus in school, which in turn helps them retain what they're being taught.
Some parents worry that video games might make their children less likely to be sociable, but the opposite is actually true. Kids can get involved in multi player games and become part of an online community with supportive peers.
This helps improve a child's social skills, which translates to the ability to communicate easier with their real life friends and when interacting with others. Video games are also a great way for couples to spend time together and can improve communication between them.
There are a literally hundreds of different video games you can buy but if you're planning on giving some as gifts, you want to look at what's popular but you also want to check out the newest and hottest game releases.

If you're looking for games for the Xbox One, then you want to look at the latest release The Elder Scrolls V: Skyrim. This game won over 200 awards and is a big hit with both teens and adults alike.
The Call of Duty: Infinite Warfare is part of the Call of Duty lineage of video games and only gets more popular with each passing year. This video game will be the newest release in this line.
If you're looking for something for younger kids and you have the Wii U, then get the Paper Mario: Color Splash. This game is perfect for younger children and is rated for everyone. Even little ones can enjoy the game and learn their colors at the same time.
The Zelda game is back with the Nintendo Selects: The Legend of Zelda: The Wind Waker HD and is suitable for kids or adults, plus the cost is very budget friendly.
If you're looking for the hottest releases that can double as a health and fitness tool, then you want to get the Just Dance 2017 Gold Edition. This one is the newest and hottest release in this gaming line and is the top selling world-wide dance game.
PCs and Laptops
You'll find some of the top selling gifts in PCs and laptops. One of the reasons for this is because these devices are multi-functional so they make friends and family extremely happy to get one.
These devices can be used for personal or professional use and even for gaming. You can find a variety of the models that are suitable for anyone, but if you're buying one for someone who's really into gaming, then you want to make sure that your choice will work for that use.
If you're planning to buy a PC as a gift for someone who's into graphic design or does video creations, then you're going to want to get the kind of computer that has a lot of speed and power so that it can handle the load.
One of the top selling PCs is the Lenovo Ideacentre 300 Desktop Computer. The reason it's so popular is because it has 3.7 GHz IntelCore i3 as well as 8 GB of RAM and can be upgraded to more RAM if you need it.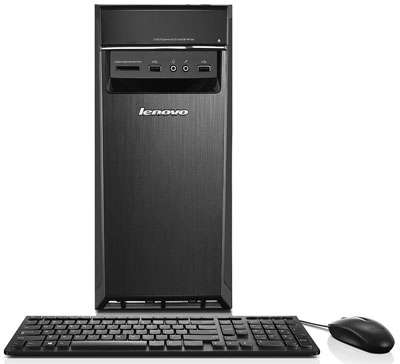 This model has 5.1 channel surround sound and a DVD R/W drive, so users can listen to music, watch movies or game. It's already Bluetooth ready. If you're looking for a PC that's low in cost but high in features, then this one is a good choice.
For those friends and family who are heavily into gaming, you probably want to look at something like the CYBERPOWERPC Gamer Xtreme VR GXiVR8020A Gaming Desktop. This is also one of the top selling PCs.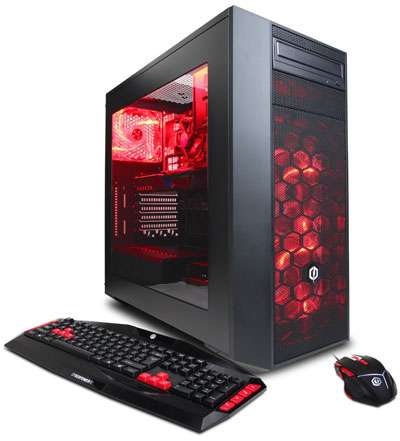 It has 2.8 GHz Intel Core i5 and has better resolution for gaming as well as a high quality graphics card. There's enough storage on this one to hold all of your games and plenty more.
Most users report that the system can store hundreds of games. Because it's DirectX 12 Gaming optimized, it's the number one choice among gamers when choosing their own system to buy. You can expect to pay more for this one, but it's worth it.
When it comes to laptops, hybrid ones are becoming popular. These are laptops that can convert into tablets, too. So basically, you get a device that can function as a laptop or a tablet depending on your needs.
Want to do a presentation at school or work? Flip it into a tablet. Need to write a report for your teacher or boss? Flip it into a laptop. The advantage of a hybrid is that you have fewer devices to manage and you don't have to shell out for a keyboard for your tablet. Basically, you get the power of a laptop with the portability of a tablet.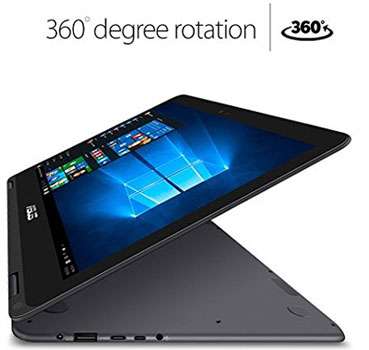 There are two top contenders that combine affordability with features. The first one is the ASUS ZenBook Flip UX360CA-DBM2T 13.3 – inch and the second one is the ASUS Chromebook Flip 10.1-Inch Convertible 2 in 1 Touchscreen.
Smart Phones
With so many things connected to smart phones today, these devices are often the top, most asked for holiday gift. Smartphones do more than keep family and friends connected.
They're used for social media interacting, documenting the things people want to share and with the swipe of a finger, you can find a location, or look up information that you need to have.
Many people use them the same way that they would use a tablet. If you're thinking about buying a smart phone as a gift, there are plenty of different brands and models you can choose from.
Thankfully, with the introduction of newer models, the cost of smart phones has dropped drastically. You can find a lot of great deals on contract as well as no contract phones.
There are also unlocked phones that are available. It just depends on the brand that you choose and it does make a difference in how much you'll end up paying for it.
For phones where you choose not to get a contract, you're going to end up paying the full cost of the phone. Depending on which one you choose, you can pay a few hundred to several hundred dollars.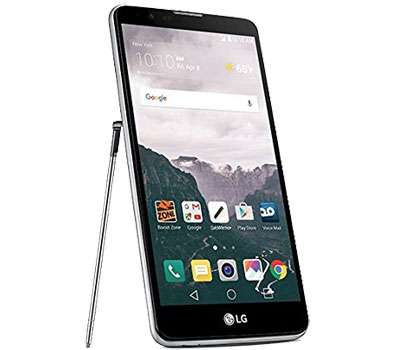 For friends or family who you're not sure would be able to handle the continuing cost of having a smart phone, you can get something like the LG Stylo 2 Prepaid Carrier.
This phone has the popular rear facing as well as the front facing camera and those who already own this model often mention its high performance capability. It can be used for music, to watch movies or to play games.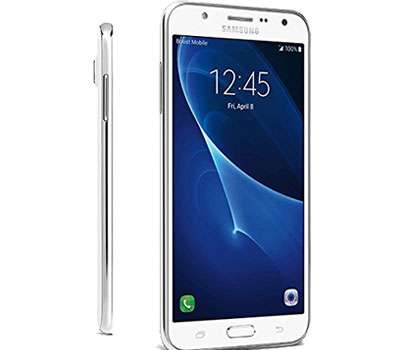 Or, if you're not looking for phone that has a prepaid carrier, there's the Samsung Galaxy J7. This phone doesn't require buyers to have a contract, which – for the price of this phone, is a really great deal.
It uses Boost and has the Android 6.0 Marshmallow OS. It also comes with front and rear cameras. For people who want to purchase an unlocked phone, make sure you check out all of the benefits of the Moto G Play (4th gen.). This is a stylish black phone that boasts 16 GB.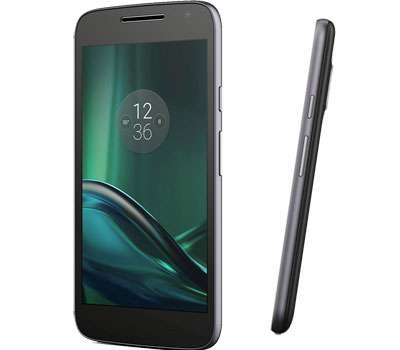 When choosing a phone to give as a gift, make sure that you don't forget to add those all important accessories – such as a smart phone case or one of those handy armbands for people who like to take their phone with them when they're jogging.
Tablets
Tablets are one of the most popular devices among kids and adults because of how easy they are to take anywhere, how lightweight they are and because they're loaded with features.
There are some tablets that offer only the basics and they're pretty cheap, but still durable. They'll last you just as long as the more expensive ones. But not every tablet will have the same multitude of features and some of them aren't kid-friendly.
When you're searching for a tablet to give as a gift, you'll want to look for ones that have a decent amount of storage. For those of you who are specifically looking for a tablet for children, you'll want to consider getting the Fire Kids Edition Tablet.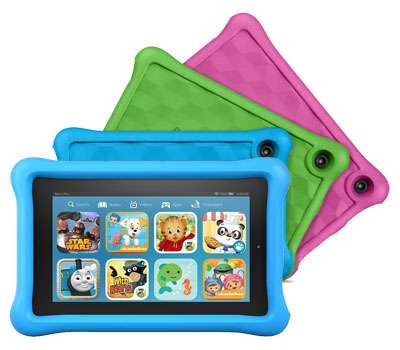 The reason you'll want to consider this one is because Amazon specifically designed this one for little kids. It comes with a ton of parental controls. You or the child's parent can put the kid as a user on their Amazon account so that you can monitor what apps are being downloaded.
It will also allow you to see what books a child is reading. This extra level of security can help keep a child safer when online. Plus, this purchase comes with a kid-proof case to protect the device if it's dropped.
For a teen or adult, you'll want to check out the other Fire, which is the Fire Tablet, 7″ Display, that has 8 GB of storage. It's capable of storage expansion up to 200 GB.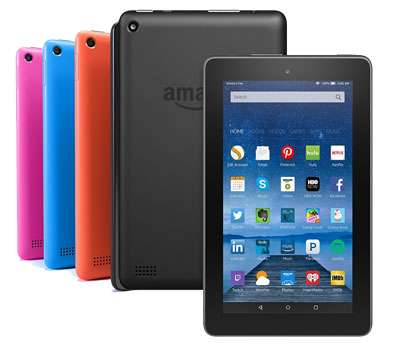 One thing that makes this choice so popular is that you'll have access to Amazon Underground. This is where you can find countless games or apps that won't cost the user anything to download. For those people who are Prime members, they get access to even more content for their device.
You can find some tablets that are crossovers into laptops if you're looking to spend a little more. The 2016 Newest Dell Inspiron i7568 Series 2-in-1 would be a good choice for that.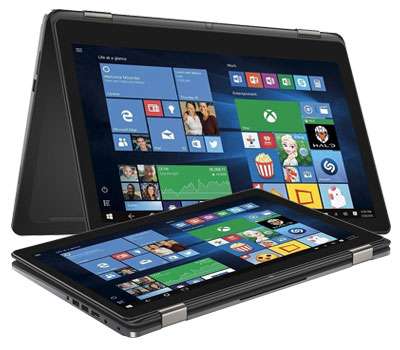 The key to choosing a tablet for someone else is found in knowing what they'd use the device for. If they'll want to use it for gaming, or downloading music or anything that requires a bigger GB, then you'll want to make sure you either choose the highest GB you can or that you buy extra memory for that device.