For the best-guaranteed security, you're going to want a full home alarm system. Unfortunately, these are often pretty expensive concepts, and you don't want to have to drop that much money on an alarm system that hopefully never even has to go off.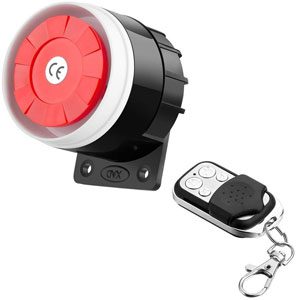 Instead of paying premium prices for some pre-installed security system, set one up yourself that's of the same quality, like the AGSHOME security alarm system. This alarm system allows you to secure your house just as well as a standard security system would, and it even gives you greater customization since you get to set it up.
It's not at all difficult to do as long as you follow the instructions, and you should be able to get every entrance into your house secure. This kit includes two different ways of alerting you when someone has tripped the alarm.
The first is the most obvious, which is a loud alarm. This alarm sounds off at about 120 decibels, making it about as loud as an ambulance siren. This will not only alert everyone in the house, but also nearby neighbors that someone is trying to burglarize your house.

For the criminal trying to break in, this will be a huge deterrent, and they'll probably take off out of instinct alone. The other method of alerting you that it uses, which is especially useful if you're at work or on vacation, is calling and texting you.
You can have it set up so that it will call specific phone numbers and give an alert message, so that you can call the police and get them to your house right then and there, even if you're not able to make it back to your home in time.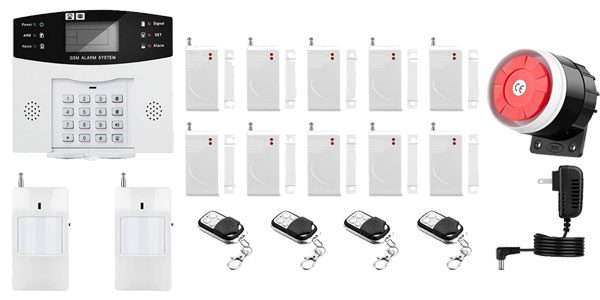 There are multiple wireless remotes included that you can give to family members, and these have some great functions as well. While they can be used to lock or unlock the security system, they can also be used as emergency call devices. If, for example, an elderly member of the family had one and fell, they could sound the alarm, which would alert anyone around them that they need help. In addition to the door sensors and remotes, this alarm system comes with motion trackers, so that if there's any unwanted activity in an area where someone would be sneaking in, they will trip the alarm even if they got past the main sensors.