Top 10 Best Gifts for Men 2017 – Hottest Gifts for Him 2017
Best Christmas Gifts for Men 2017, The countdown for Christmas has started, and everyone is up and about trying to find the perfect Christmas gifts for loved ones. You probably know how difficult it can be shopping for Christmas gifts for men. Let's help you solve that problem with our top 10 list of gift ideas for men.
1.Fitbit Alta Fitness Tracker
What would you get that man in your life who is serious about exercise this Christmas? How about getting them the FitBit Alta Fitness Tracker?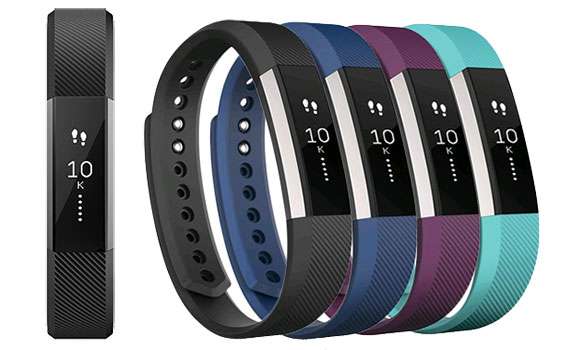 The full feature fitness tracker offers Step Counting, Distance Tracking, Sleep Tracking, Calorie counting and Active Minutes functions. The Smart Track feature it comes with automatically tracks and records exercises without having to press a button or select a mode. It automatically syncs to iOS, Windows and Android devices via the wireless Bluetooth 4.0 Technology, with a 20 feet range.
You don't have to worry too much about sweat, rain damage or accidental splashes because it is water resistant. With these and many other features, including call/text/calendar alerts, any fitness lover will absolutely love this tracker.
---
2. UE ROLL 2 Wireless Portable Bluetooth Speaker
There is always a need for portable speakers and for the man who loves their music on the go, get them the UE Roll 2 Wireless Portable Bluetooth Speaker.
The speaker comes in a compact disc shape offering a 3600 sound experience, which works well both indoors and outdoors. It is compatible with tablets, smartphones and other devices for audio playback over a 100ft radius.
It is waterproof and can be submerged up to 1-meter depths for a maximum of 30 minutes. This is a great multi-functional portable speaker for use in virtually any location.
---
3. Burt's Bees Men's Gift Set
Who said men don't need a little TLC for their skin? Well you can get them started off with the Burt's Bees Men's Gift Set.
The set comes with 5 natural products including a Beeswax Lip Balm, Shaving Cream, Aftershave, Hand Salve and Body Wash. The products are presented in a handsome tin and this is a gift you want to give to your granddad, dad or husband.
---
4. 45 Degree Latitude Stainless Steel Insulated Water Bottle
That active man in your life needs a good water bottle to hold their drink, and the 45 degree Latitude Stainless Steel Insulated Water Bottle is that bottle.
The insulated 64 OZ bottle is designed to keep water, beer and soda cold for up to 24 hours, and keep hot beverages hot for up to 12 hours. It comes with a matte exterior, which doesn't sweat and stays dry throughout use.
The great thing about this dual-use bottle is that hot beverages do not transfer heat to the exterior of the bottle neither do cold drinks transfer condensation. It is accompanied with 6 colored bands to help you customize the bottle to your liking.
---
5. Gioberti Mens Sherpa Lined Pull Zip Fleece Hoodie Jacket
Christmas just happens to fall during one of the coldest seasons, and the Gioberti Mens Sherpa Pull Zip Fleece Hoodie Jack is what you need to keep that man in your life warm.
The polyester made jacket features a full zip closure, extra soft Sherpa Lining, Sleeves lined with Polyester, two pockets at the front and a hoodie with drawstrings. With 16 colors to choose from, you are guaranteed to keep your man stylishly warm this Christmas.
---
6. Vetelli Hanging Toiletry Bag
Bags were not only meant for women, and that man in your life needs a couple of good ones too. The luxurious Vetelli Hanging Toiletry Bag is precisely what that man in your life needs while they are on the go.
The bag comes in a vintage design made using high grade PU leather making it easy to maintain and clean. The interior of the bag is lined with both canvas and PU leather, with 4 pockets sized to hold travel accessories.
 The bag also features stainless steel buckles and zips, complete with a hanging strap but it can also be used flat.
---
7. NÄU Zone Bartender Kit
This is a gift that you can enjoy with your man, and who doesn't love the occasional cocktail in their life? The NÄU Zone Bartender Kit is what you should get your man this Christmas to allow them to hone their bartending skills.
The kit comes with 10 essential tools you need to make delicious cocktails including a Boston Shaker Tin, Ice Tongs, Waiter's Corkscrew, Small and Large Jigger, Boston Shaker Cheater Tin, Muddler, Hawthorne Strainer, Speed Bottle Opener and a Cocktail Bar Spoon. With the Starter Mixology booklet included, get ready to sample 7 of the best classic liquor based cocktails.
---
8. Revolution 101 Balance Board Trainer
For that man who needs to regain their elementary balance lost due to aging or that man who simply wants to improve on their fitness level and balance, the Revolution 101 Balance Board Trainer is what you should get them.
Packaged in a ply hardwood design with clean finishes, this board is ideal for beginner to intermediate users. The all-round board also features a lightweight poly-wrapped roller, a soft covered top and grips at the bottom.
---
9. Rachio Smart Sprinkler Controller
Let's face it, there are certain tasks that are specifically left for the men in our lives, and this includes controlling the sprinkler system. To make it much easier and modern for them, get them the Rachio Smart Sprinkler 8 Zone 2nd Generation Controller.
The system is designed to allow you to control your sprinkler system on your phone/tablet/laptop using the Rachio app. Rachio is also designed to integrate with other smart home platforms including the Amazon Echo Dot, Nest and more. It also works over WiFi and will help save you up to 50% water use outdoors.
---
10. Bose QuietComfort 35 Wireless Headphone
Music and headphones go together, and for that music lover in your life the Bose QuietComfort 35 Wireless Headphone is what they need.
The headphones come with a great noise cancellation feature, which enhances the overall experience while listening to music. It is volume optimized enhancing audio performance with different volume levels. It connects to your tablet, phone and other audio devices via NFC and Bluetooth with aided voice prompts.
It supports clear calls in windy environments with its dual noise-rejecting microphone system. Enjoy 20-hours of non-stop music, and up to 40 hours with the optional wired mode.
Now you have 10 picks of the best Christmas gifts for men this year. Keep this list, because it also doubles as a list for birthday gift ideas for men.