One issue when it comes to setting up a smart home security system is trying to find items that are all compatible with one another. You can get individual things, but trying to hook them all up to the same central device can be annoying.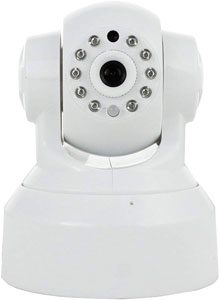 Even then, you need to have different apps for different devices, taking up unnecessary storage on your phone. If you want to keep everything cohesive with your security system, go for the Skylink wireless security system.
The Skylink security system bundles together a variety of security products that you'd want in order to have a fully protected house. By combining all these products together in a convenient bundle, you're going to be sure that they're able to work together and all be connected through the same service at a good price.
Having all of these devices tied to one simple app can better your ability to monitor your house by saving you time on having to switch between different apps or websites. The items included in this bundle are two window or door sensors, which if separated, trigger the alarm, two motion sensors that can trip the alarm, and an indoor camera that you can live stream video.
All of these products connect to the included wireless hub, which connects to your WiFi to allow you to view the status of them from anywhere. There's also a convenient remote that allows you to arm or disarm the security system as needed.
The app is easy to use and displays all the information you'll want in a convenient way. On a grid layout, it shows you the status of all of your different security devices. It'll tell you which doors are open and which are closed, which windows are open, if a motion detector is picking something up, and so on.

It also has a camera screen where you can view the live feed, as well as a log that it keeps of notable events. There are a few optional devices that you can get as well to go along with this bundle. There's a water sensor, which helps you know when there's something like a flood going on, preventing water damages from going unnoticed. There are also things like alarms or plugs that you can instantly connect to your hub and view in the same app. While the bundle includes all the basics you'll need, you can easily expand into more complex items conveniently.