One of the common downsides to smart home security is the need for multiple devices that have to all be connected to a hub. Sometimes you wish that there was just one device that could do it all, without you having to worry about powering all these different devices.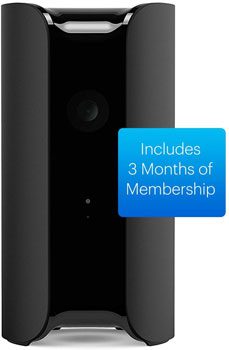 The new Canary wireless security system is about as close as you can come to that dream becoming a reality today. The Canary takes a bunch of different important features and bundles them all together into one sleek looking device that you can keep in the most important parts of the house.
It helps you keep your home secure in multiple ways, and all it requires is one power source and one app to view the different features from. In this case, it's the simplest, but one of the most effective forms of home security.
One of the main features of the Canary All In One is a powerful security camera. This camera streams 24/7 live footage of your house in amazingly clear 1080p footage. It utilizes a wide-angle lens in order to capture as much in one frame as possible, increasing your chances of catching something on camera that you would want to know about.
It records this video to the cloud, where you can access it for evidence if needed. There are other parts of the Canary that are very helpful, though. For example, it has an advanced sensor that tells you things about the room that you can't tell at first glance.

It monitors the temperature, air quality, and humidity in the room, helping you get a better understanding of what the air you're breathing is like. It gives you a notification when it notices a fluctuation.
Letting you know that the temperature is abnormally high can give you advanced notice that there might be a fire, or a door might've been left open. One of the most interesting parts about this device is that it has something many other security cameras don't – a built-in alarm.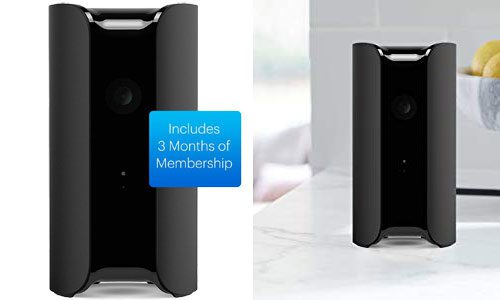 Coming in at 90 decibels, this alarm makes a huge racket, sure to wake somebody up and sure to drive away any unwanted guests. You can sound it manually, which is much better than trying to yell at someone through two-way audio. Finally, this product allows you to actually contact emergency services straight through the app. You can get fire departments, police, and even EMS all on the scene quickly and efficiently by going straight through the app and informing them of the location and situation at your house.