Top 20 Best Gifts 2018 for Teenagers Be They Guys or Girls.
We've scoured the internet and found the very best cool gifts for teenage guys. We included gifts for teenage girls as well. Teenagers are together historically very difficult to shop for. Our experts checked out all the top goods for teenagers and came up with a list of the very best Christmas gifts for teenagers. Our list of the top 20 best gifts for teenage guys and teenage girls 2018 may actually make them smile at you and say "thank you."
1. adidas Originals Santiago Backpack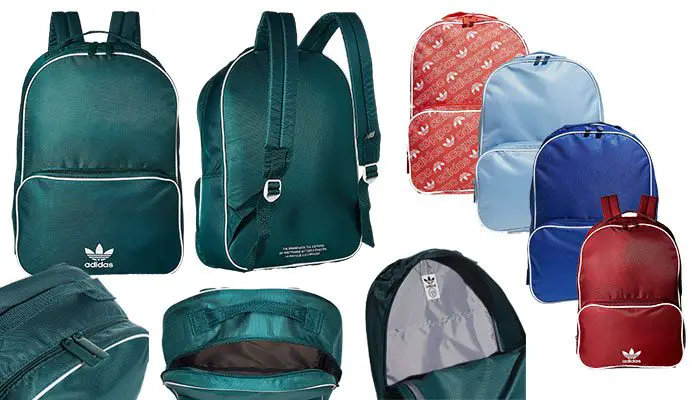 Really think about it, teenagers carry backpacks. Yes, hopefully in the near future, teenagers will each have drones that follow them and do all the hefty lifting. Until then, they will be hoisting their life on their backs. During this time right before adulthood, they still may need a little persuasion on what works and what brands are the best for them. That's where you use your magnificent powers of persuasion to really explain to them about brands like adidas that really deliver quality goods. They'll go for the cheapest and could get swindled if you don't step up.
---
2. OURRY Selfie Ring Light for Camera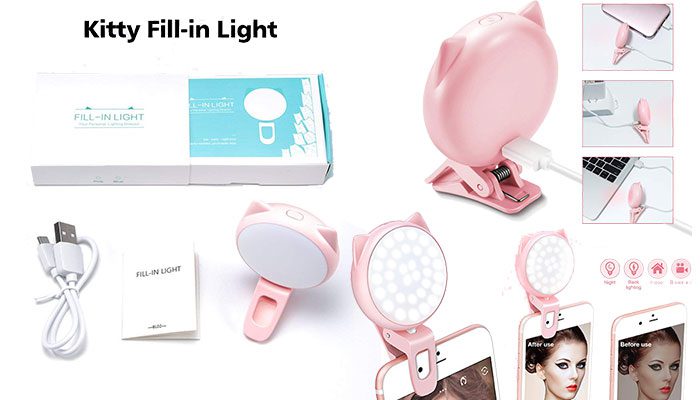 Photo enthusiasts don't worry. We know you just went from film to digital and now everything comes in mini. You may be confused, but when you try the OURRY Selfie Ring Light and really see for yourself how well it lights your captured memories, you will never go back to your old digital camera. We all take selfies. We don't always stumble into the best lighting. This will keep that from happening.
---
3. MIANOVA Portable Wireless Bluetooth Speaker
We live in a world where whatever song we want to listen to is right at our fingertips. This portable speaker comes with you and the small size doesn't come in its mega sound. When you ask Alexa what to play, you want to have this speaker hooked up to your Bluetooth.
---
4. Fortnite Llama PopSockets Stand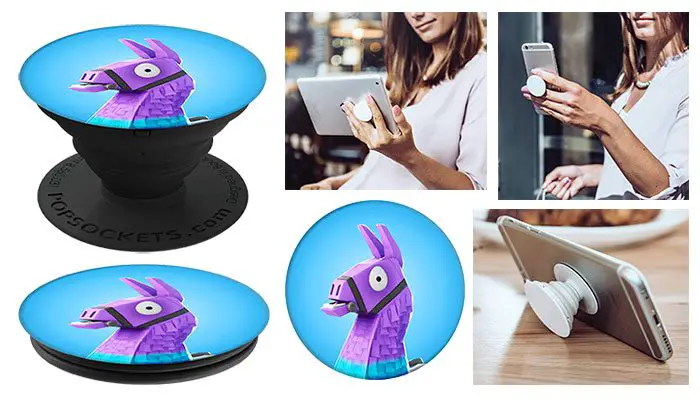 Your teenager might smile at you (for once) when they unwrap the Fortnite Llama PopSockets Stand. That's because when they are streaming a show off of their Smartphone, they will be able to utilize the magnificence of this stand.
---
5. MoodClue Rewritable Display Hangtag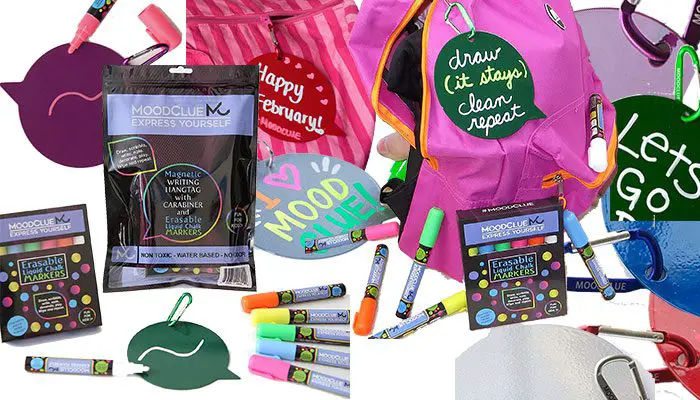 You'll be caught looking cool when your teen unwraps this trendy gift. Never underestimate how "not cool" your teen thinks you are. Prove them wrong during this very precocious time. Buy them the MoodClue Rewritable Display Hangtag.
---
6. A4 Cinema Light Box Sign
Chances are you were a teenager once and you wrote a crush's name all over a wall and just thought about what future would be like if you got the person of your dreams. Chances are also likely that after a week or two your taste in them went from sweet to sour. With the A4 Cinema Light Box Sign your teenager will be able to change the letters out when their crush becomes just another kid in the crowd.
---
7. Parrot Mambo Drone with FPV – Complete Starter Pack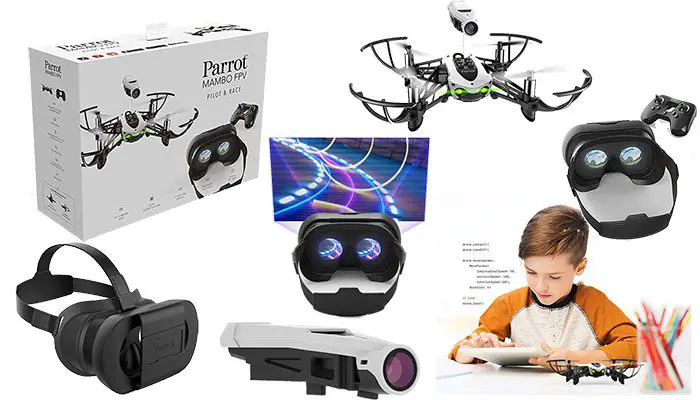 Drones are part of life now. With this pack you can get started racing them. There's never been an invention that humans haven't wanted to race. It is our nature. This pack comes ready to do just that.
---
8. Gourmia GMF600 Thermoelectric Mini Fridge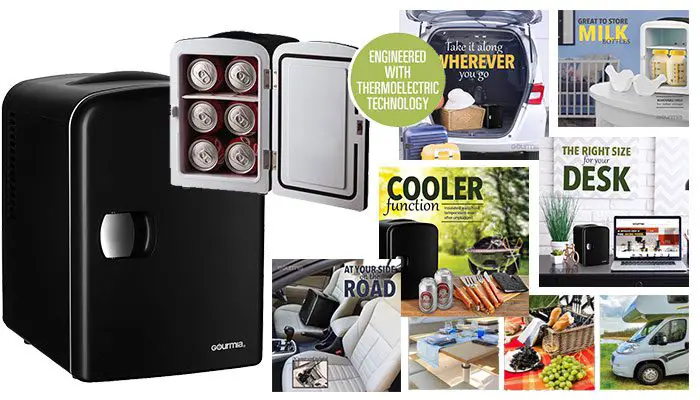 Better than buying them more groceries. The Gourmia GMF600 Thermoelectric Mini Fridge is what you want to get them. You want them to do well in school so they graduate and get out of your house. They will then take this gift with them.
---
9. Holographic Fanny Pack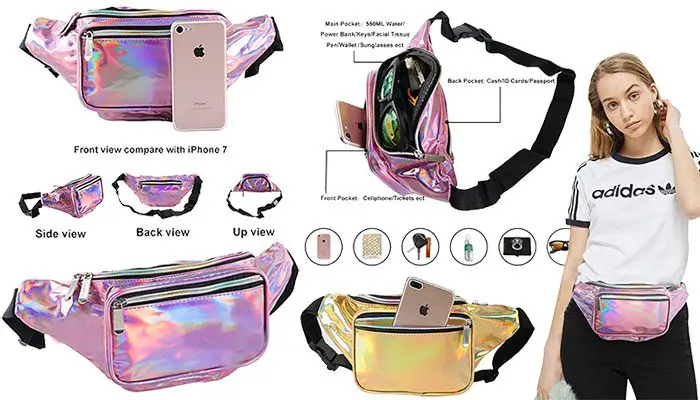 One of those cool gifts that just look cool. Holographic fanny packs are very trendy. Your teenager will thank you.
---
10. DELICORE LED Neon Signs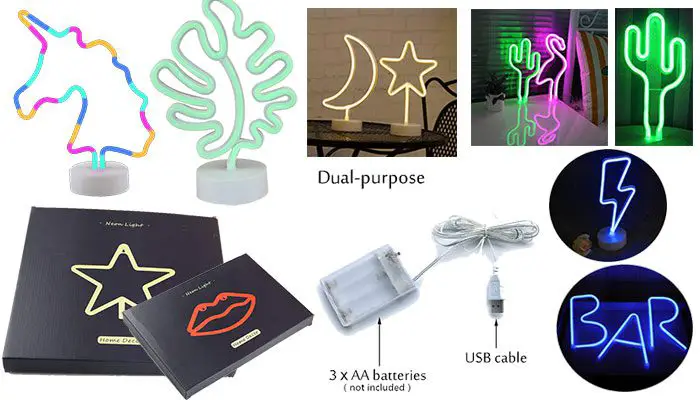 Neon lighting never looked so good. A long time ago, there was neon signs used for advertising. Now you can hang neon lights on your walls as art. With this sign you just might save a wall or two from nails from posters.
---
11. Don't Lose Your Cool Game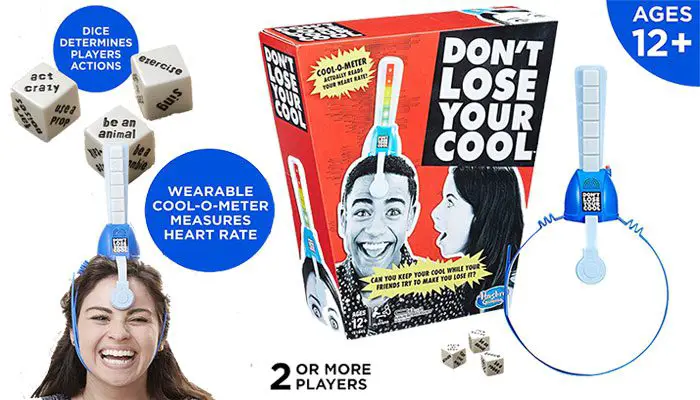 Patience really is a virtue. It's okay to practice it though. With this electronic game, you can practice the art of patience with friends as they use massive skills to try and get you to react.
---
12. KiiPix Smartphone Picture Printer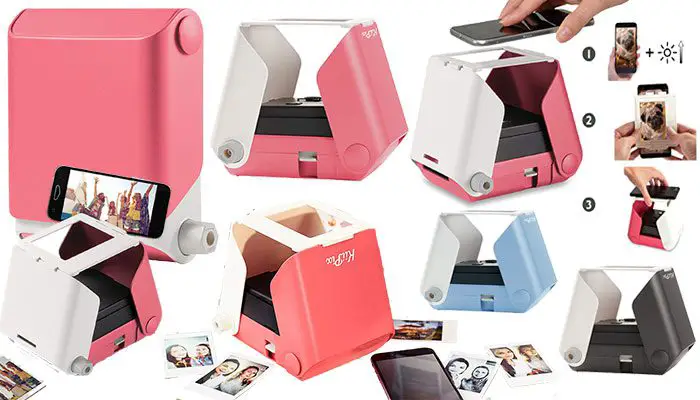 We are all guilty of filling up our Smartphones with pictures and never actually printing. That's because scanners and printers are normally pesky and hefty. Well, not with the KiiPix Smartphone Picture Printer. This small device is devoid of batteries and cords and easy to carry. Print anywhere and everywhere.
---
13. Locker Board Skateboards and Cruisers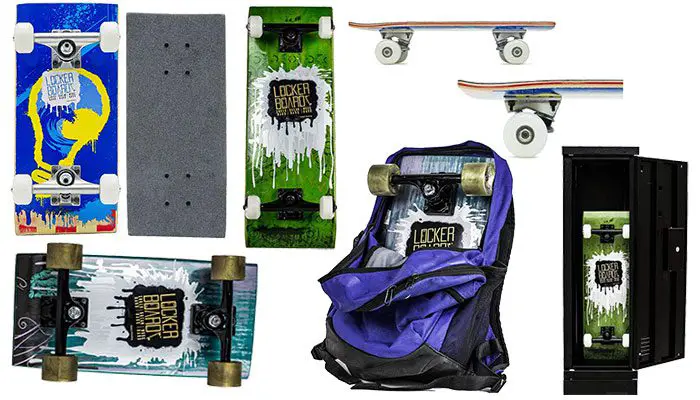 Teenagers will always need wheels. With the Locker Board Skateboard and Cruiser, those wheels will be in the form of a skateboard or cruiser that can safely fit inside of a backpack. They also are recycled maple.
---
14. BONAOK Wireless Bluetooth Karaoke Microphone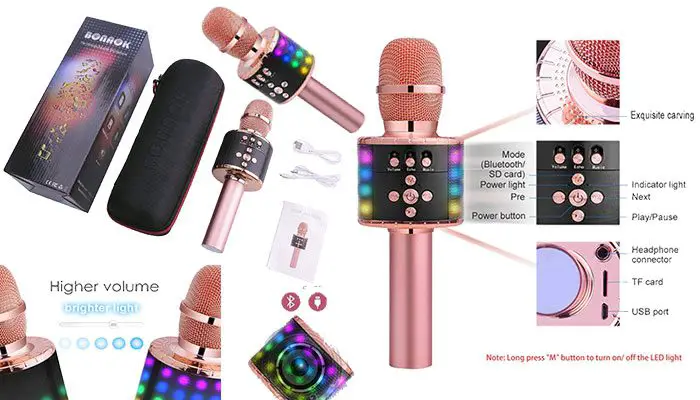 Most likely you've checked out the cool karaoke offered on YouTube. Well, this specialized microphone hooks to your Smartphone so your teenage singing enthusiast can belt out the goods.
---
15. Flybold Slackline Kit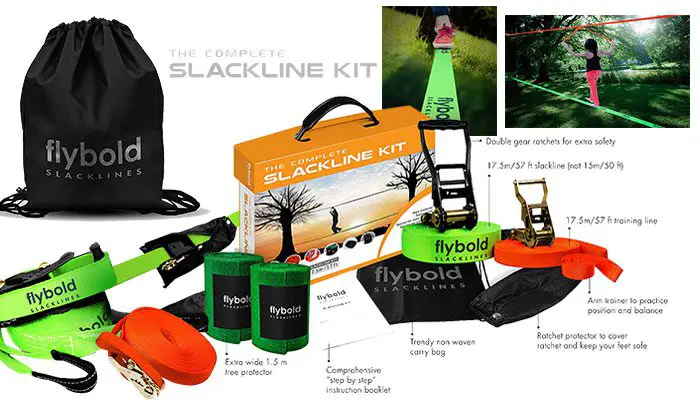 This is for the teenager who loves to climb. At this point you really can't stop them. All you can do is give them the protection they need to stay safe.
---
16. Mpow 059 Bluetooth Headphones Over Ear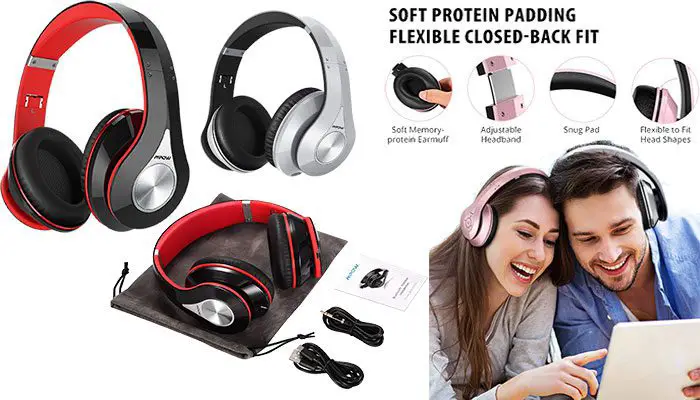 We live in a world of convenience. These headphones come with comfort in mind. The best part is when your teenager uses them to try and ignore you, at least you'll know they are ignoring you with trend and style.
---
17. Simple Modern Bolt Water Bottle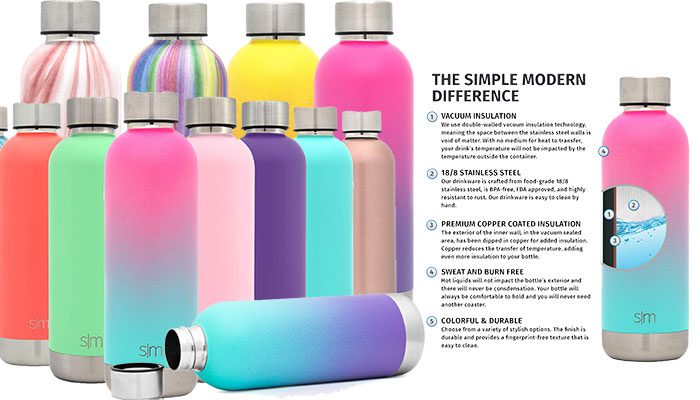 Humans need hydration. Vending machines don't always offer the healthiest beverages. This modern water bottle will look good under your tree and keep your teenager hydrated while looking very cool.
---
18. Ammiy Unicorn Makeup Brushes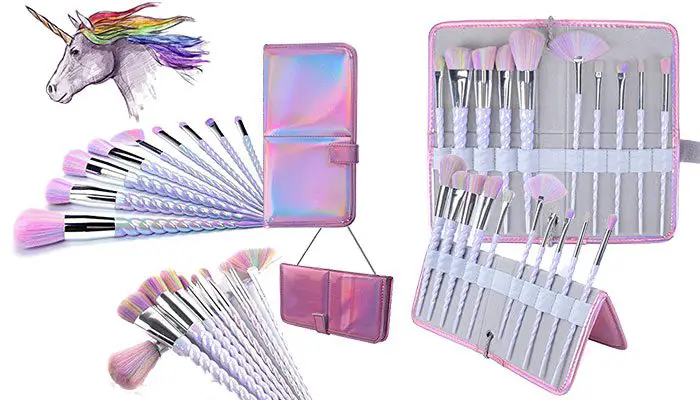 Not only will these do the job, they look really good. Your teenager will love showing off these cool brushes that do the job and follow the latest trends in makeup brushes.
---
19. Cosmopolitan Fashion 21″ Flight Legal Case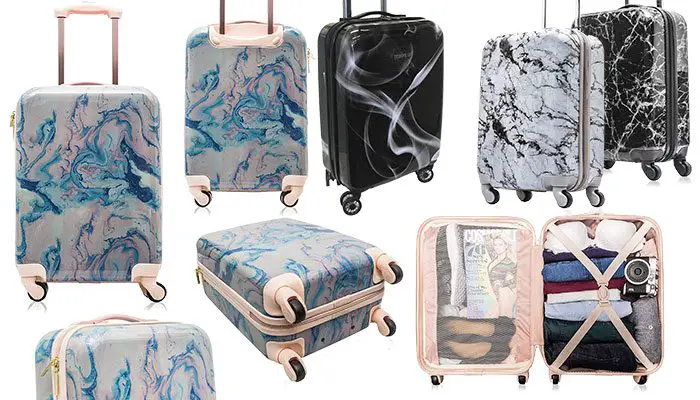 Maybe you weren't joking when you told your teenager they were getting luggage for Christmas. This trendy carry-on will deliver the luggage they crave and get them ready for leaving home.
---
20. Nintendo Switch: Fortnite Wildcat Bundle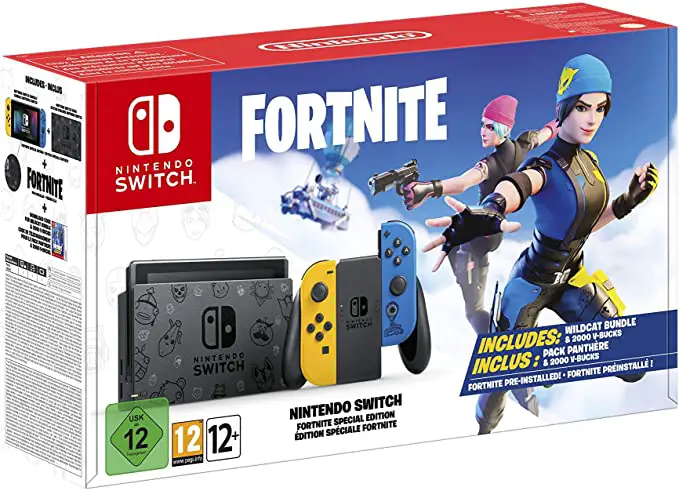 Teenagers will always play video games. They will love the graphics on this gift. The Nintendo Switch still delivers better games than a Smartphone. They will unwrap and be occupied for hours. Any gift you give your teenager needs to be trendy and top notch. That's why the Nintendo Switch may be the gift you buy him or her.
---
It used to be difficult to buy for teenagers. They were once fickle beings that nobody really understood. Things are changing. They are the generations of teenagers who don't have to leave home to find something to do. They've got everything they want at their disposal. Where once we had to go outside the home to find entertainment, they can safely engage in life from their own bedroom. Teenagers this day don't really know how good they have it. In our day we had to go to a video arcade to really have fun and interaction. Adolescents today have the games and all the goods. They will have both when you buy from our expertly designed list.