Best Tech Toys 2018 to 2019 is here! Looking for the Best Tech Toys for Kids & Adults? Read our reviews to find out which toys are Top Tech Toys 2018!
Top 10 Best Tech Toys for Kids & Adults 2018-2019
You heard it here. Gone are the days where you even had the option to keep your kids from gadgets. Well, you know what they say, "if you can't beat 'em, join 'em." That's why we compiled this list. We know that parents are facing an uphill battle. That's why we made a list of the best tech toys, tech toys for kids, tech gifts. We did the work so that you can know which gadgets are the most appropriate and best for your kids. These gadgets reap what they sow. They are treasures that teach what kids will need to know in the future. Kids won't get everything they need from these toys, but they will get a much-need skill for their adult future.
#1 Sphero BOLT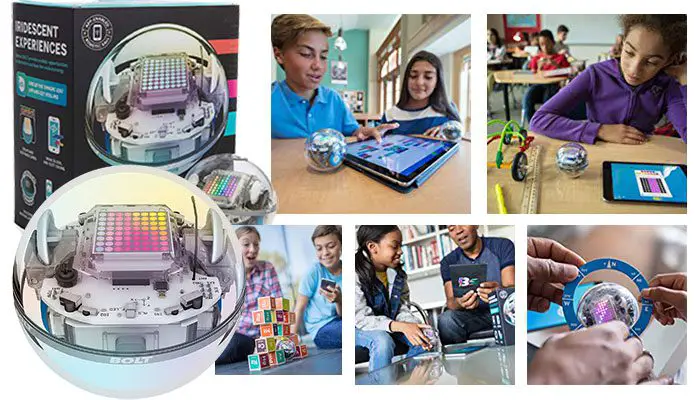 Don't think because it is a technological gadget, your kids will be numbly using this device. The work of the human mind will never compare to the capacity of a computer. With the Sphere BOLT, the creative opportunities are endless. Do you have a child who gets bored easily? You may want to invest in technology that makes their mind light up as much as their new toy. We grew up with new coding that was cumbersome and a bit out of our grasp, with the sphere BOLT, not only is the toy interesting to look at, it is very programmable and your little coder will have hours of occupied time figuring this toy out. They will also learn. They will get a new toy that teaches them the world of the future.
---
#2 littleBits Avengers Hero Inventor Kit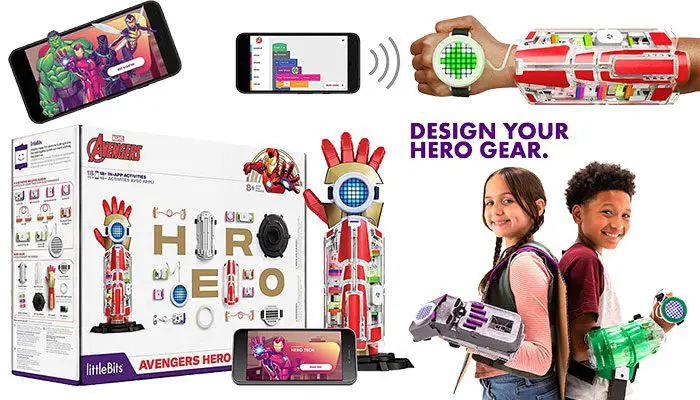 Your kids are learning that their uniqueness is what will define them in the future. Take Iron Man. Sure, he has billions. He doesn't need to save the world from alien invaders with bad intentions. Iron Man does it because he knows he can. He's a genius who knows how to save mankind. With the LittleBits Avengers Hero Inventor Kit, your kid can explore the epic world of Marvel and come to know him or herself. This kit not only explores the world of Marvel, it is interactive and gives your child the opportunity to really become something amazing. They are our future and this gift is one of the many toys that will teach them how to live.
---
#3 Kano Harry Potter Coding Kit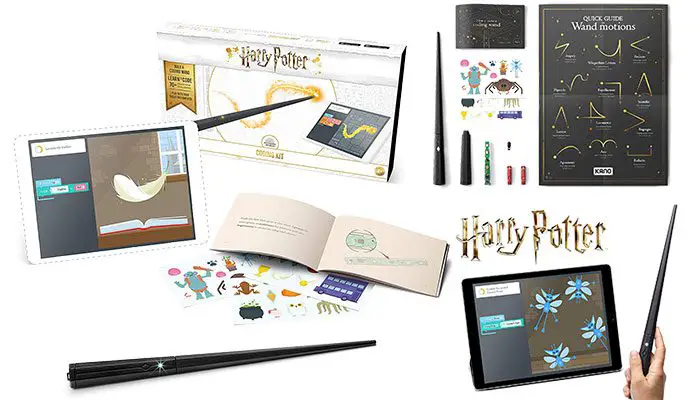 The world of coding can seem like as big a world that surrounds Hogwarts. You don't have to attempt a run at the train station where there isn't a real place to wait for an actual train. Your kid can go into the world of Harry Potter and learn the world of computers at the same time. The magical world that will be their future will include a lot of innovations they will need to know to function. Kids learn through pay and this kit will get them started on coding.
---
#4 Curiscope Virtuali-Tee
The science of clothing has always been an art form. However, with the Curiscope Virtuali-Tee you can download the app for it and really see all the bones inside you. This T-Shirt is not only attractive, it's interactive. Most kids scoff when they unwrap clothes. Not this shirt. This shirt also counts as a toy. They will need a Smartphone to download the app that goes with the T-shirt. The Smartphone will take pictures of them and tell them all about the bones inside the human body.
---
#5 Jooki Smart Music Player
If you really want to light a spark in a child, play them a song. With the Jooki Smart Music Player, connecting a playlist to this device is super easy. The lists can be divided by characters, for easy Interaction. Spotify can easily be connected to this device and you can easily monitor your child's music list. Innovations is creating apps that many parents don't understand. It also is creating new ways to monitor your child's doings.
---
#6 Makeblock Codey Rocky Smart Robot
Did you know that the Makeblock Codey Rocky Smart Robot has hardware and software that gives kids the opportunity to learn the life and world of programming while they play and create. Playing is the way kids learn. It utilizes what's called mBlock software that allows for Python programming. The main character Codey Rocky will take a trip with kids and lead them on a journey to a world of out-of-the-box thinking that takes them straight into the world of Artificial Intelligence. These kids will be ready when the robots take over. The world of coding has a lot of opportunity for children. Our future leaders will need to know computers and in order for all of us to live the future, they will need this skill.
---
#7 Tech Will Save Us Dough Universe – Techno Sounds, Bright Creatures & Electro Machines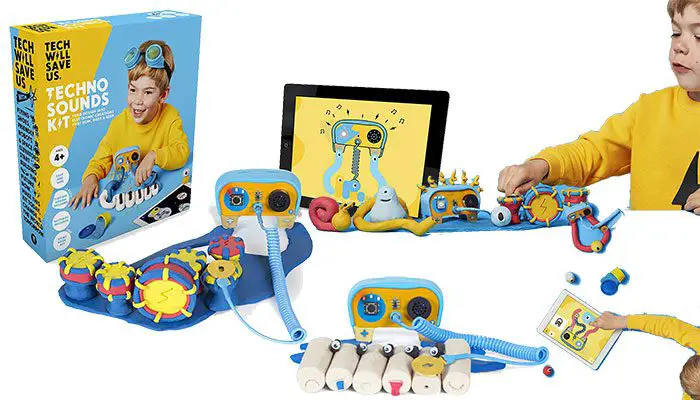 Ever play with dough and wonder its conductivity? With the Tech Will Save Us Dough Universe kit, your kid can build and see how stuff really works. Ingenuity will save us from ourselves and our kids are our future. Kids learn through play. This STEM interactive game may save us from our worst nemesis. This is an interactive game full of innovation opportunities.
---
#8 VTech Kidizoom Twist Connect Camera – Purple & Blue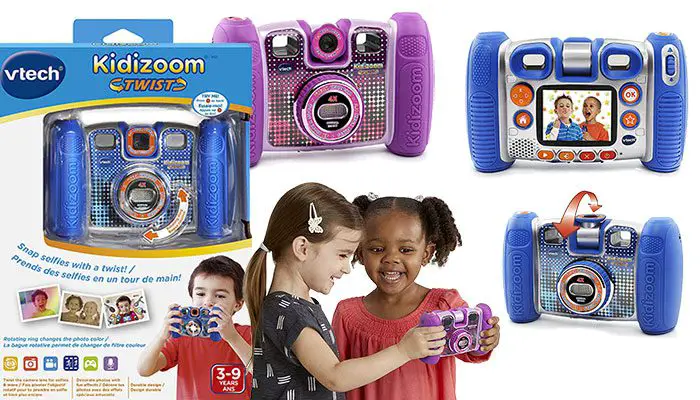 Taking pictures and considering the world through the viewpoint of a lens will always be a way of mankind. The VTech Kidizoom Twist will give your kid the edge on camera equipment and won't break the bank when you buy and wrap it. Kids like to take pictures. They spent their early years with you taking their pictures. Now it's their turn.
---
#9 Little Tikes Stem Jr. Wonder Lab Toy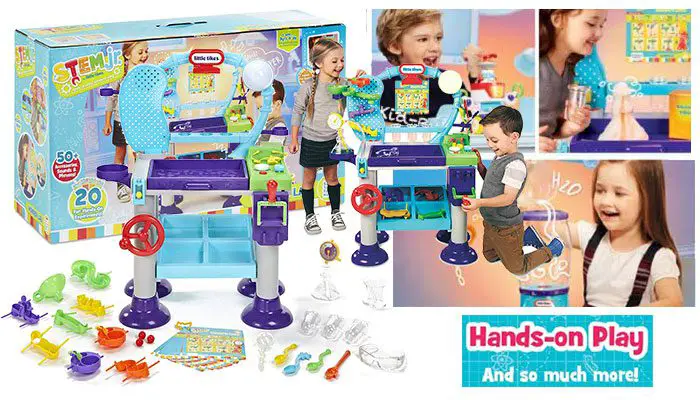 When you are thinking about buying a play kitchen, consider getting this dope interactive lab-made just for toddlers. Kids learn through play and we have denied them the understanding of cause and effect. This will get them started because we are raising the generation who will eventually take us to Mars and save us from robots.
---
#10 Mibro Really Rad Robots
This toy isn't just really rad, it's super rad. Not only will it launch your kid into the world of computers, it has the computer to really give off the appeal of programming. Plus, this is technically a robot. Robots are really cool. If you've seen the Jetsons, know that robots will soon do everything. Hopefully, they won't become so intelligent they take over.
---
When you begin shopping for gifts for your children, know that you are raising a future person who will need to know computers for their work. These toys are fun, but they are also essential. The world of STEM and STEAM and making a generation of Coders maybe is the only chance of maintaining a society not overrun by robots. We are the beings of minds and souls. We are the ones who design robots. We own them. Kids learn while they play. Our society has raised a generation of people who never had a chance to make mistakes and learn from them. That's why they are now too scared to really do anything with the life they are given. The upcoming generation will need to know robots and computers in order to function in the future.