When you go home after a long day, you need to get something to eat, you want to catch up on the news, hear some music to help relax you and turn on the heat or air depending on what your weather is like.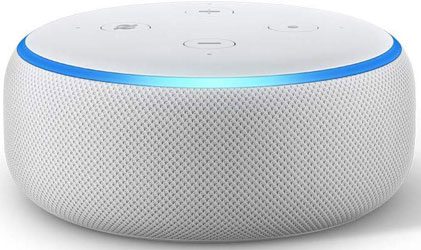 You'll make a ton of little decisions all in the space of fifteen minutes or less. What you need is an assistant that can help make your day winding down effortless so that you save time.
You can set devices on timers such as your lights or stereo and you can schedule your thermostat. Or, you can get a smart speaker that can do all that – plus save you even more time.
The Echo Dot 3rd Gen Smart Speaker is like having an assistant who'll take care of all the things you take care of instead of getting to relax. It's a small, lightweight speaker that can fit anywhere you put it.
The device has great quality that delivers a rich stereo sound. You can use it with Alexa for streaming your favorite music playlist or, you can ask it to play what's popular. You can also choose music at random.
It works with Spotify, Amazon Music, SiriusXM, Apple Music and more. If you want to relax and play a game, you can do that through Alexa. The device has the ability to answer questions you ask.
But it can also tell you the news. Or if you need it to, it'll let you know what the weather is like. If you need to use it to set an alarm, you can do that. It can also let you know what the time is.
When you need help keeping an eye on something that's cooking, you can use it in the kitchen to set as a timer. It's an all over home assistant. The speaker has the ability to work with most smart enabled devices.

So if you have smart light switches, all you have to do is tell the speaker to turn on or off the lights. It can also control your thermostat. You can turn the air on or off and the same with the heat.
You'll be able to unlock or lock doors and do other tasks with a simple voice command.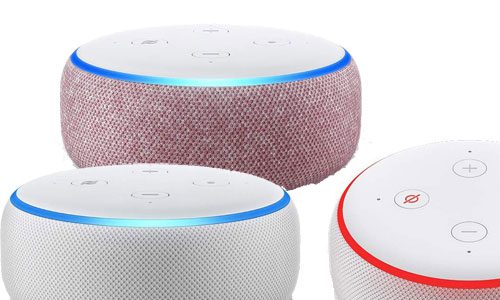 If you need to make a phone call, the speaker can do that hands-free, too. It can connect you with other rooms in your home as long as you have a device that works with the Echo. So you can have music everywhere in your home if you choose to. With the Echo, you can enjoy hands-free music, talking and more. Let it do the simple tasks that take up your time so that your days and nights are spent enjoying your hours.