Don't know what to get the techie who has everything? Take a look at the newest and best tech gifts for 2017. From health and fitness to sound and video, there's the perfect Christmas gift for everyone.
Fitbit Alta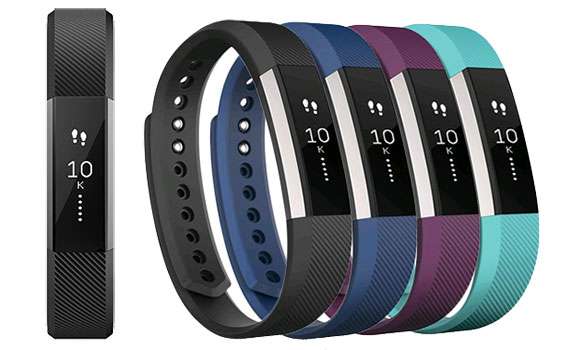 The Fitbit Alta is this year's best gift for the fitness enthusiast. The Fitbit Alta is customizable and keeps track of health statistics such as steps, calories burned, distance, and active minutes. You can even wear it in your sleep and use the silent alarm to wake up feeling well rested. It's even compatible with computers and mobile devices; you can sync your devices and receive call and text notifications.
---
All-New Echo Dot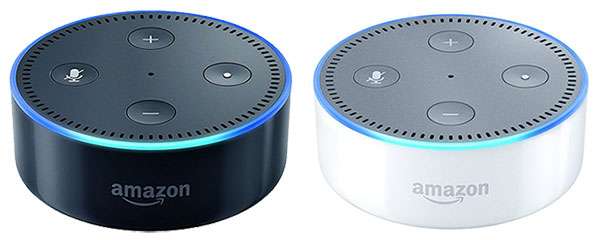 The Echo Dot is a voice-activated device that can play music, give information such as news or weather, and even voice control your home. Echo Dot can sync to speakers via Bluetooth to get stereo sound by voice command. To use Echo Dot, simply say "Alexa", and the compact device responds!
---
Samsung Gear VR Headset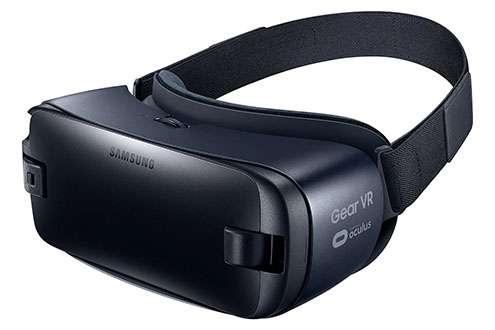 Experience virtual reality on the go with the Samsung Gear VR. The newest generation of the Gear VR is lighter, featuring an improved fit and an upgraded touchpad, and grants you full immersion into games, movies, and 360-degree panoramic photos. Compatible with newer generations of Samsung mobile devices.
---
Anki Cozmo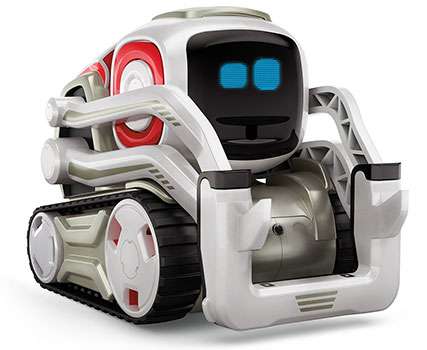 Cozmo is an expressive, interactive robot that shows increasing emotion and personality the more you hang out. Use your mobile device to enhance its robotics functions. Makers and hobbyists will also be interested in the connected Cozmo SDK Beta robotics platform.
---
All-New Fire TV Stick with Voice Remote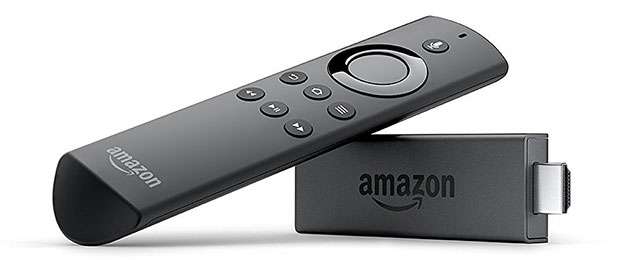 The newest generation of the Amazon Fire TV Stick features voice control. All you have to do is tell Alexa to "Launch Hulu," or, "Play Game of Thrones," and the device responds instantly! Don't know what you want to watch? Tell Alexa to "find action movies," and Alexa will search all of your aps to find results.
---
Bose SoundSport Wireless Headphones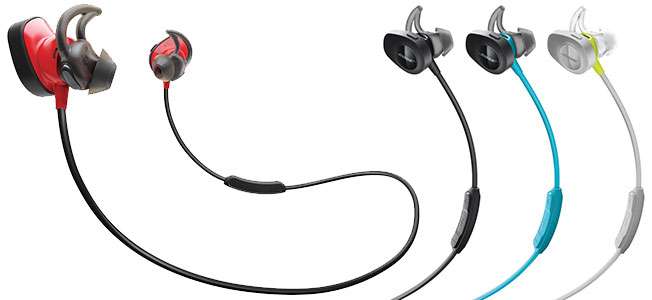 These wireless headphones are the perfect tech gift for the fitness lover. The Bose SoundSport features 6 hours of battery life and sweat and weather resistance for reliability and comfort during your workout. The headphones have an exclusive design that keeps headphones in place while you move.
---
Tile Slim Bluetooth Tracker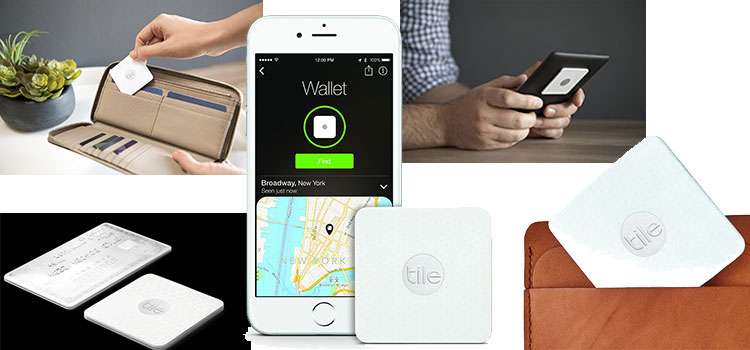 The Tile Slim Bluetooth tracker is a unique device perfect for the person who loses things! Tile Slim is as thin as two credit cards, and can be attached to items like a purse or wallet. Use your phone to call Tile Slim to find where you placed it. Tile Slim also includes an app that remembers the last location you saw your Tile.
---
Amazon Echo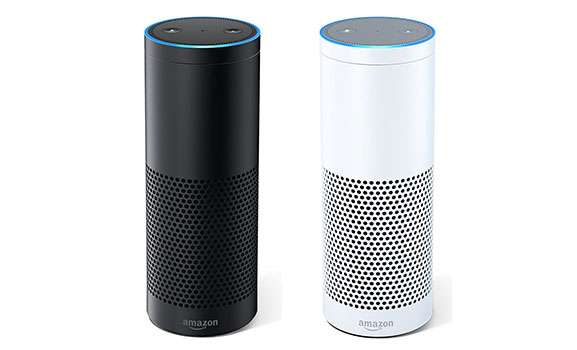 The Amazon Echo fills the room with sound from 360-degree audio, and can play music from apps such as Amazon Music, Pandora, iHeartRadio and more. The Echo is capable of answering questions and giving information with Alexa Voice Service, and is voice-activated. Echo can hear you across the room, even while music is playing.
---
SanDisk iXpand Flash Drive
The newest edition of the iXpand flash drive provides up to 128GB of storage for items like photos and videos in order to free up space on your iPhone or iPad. The high-speed USB 3.0 transfers items quickly and automatically backs up photos and videos. The flash drive also allows you to password protect documents to keeps your files secure.
---
Wacom Intuos Draw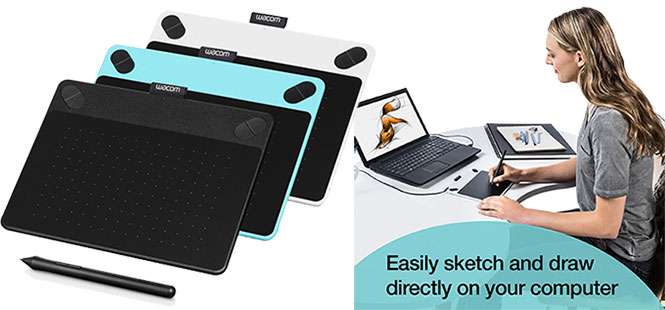 The Wacom Intuos Draw is a digital drawing pad perfect for the beginner digital artist. The tablet includes a pressure-sensitive pen that allows you to have variation in line drawing. Your tablet also includes sketching and drawing software and is compatible for both left and right-handed artists.
---
iRobot Roomba 980 Robotic Vacuum Cleaner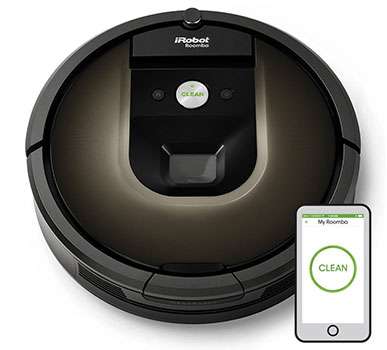 The Roomba 980 has the capacity to clean an entire level of a house, automatically charging itself and continuing until the job is done. The Roomba can go for up to 120 minutes on one charge, works on all floor types, and is designed to fit under most furniture. The Roomba 980 also uses the iAdapt camera to learn and update the map of your home.
---
Starry Station Touchscreen WiFi Router
If you're frustrated with your current WiFi router, look no further. The Starry Station router is easy to understand and a breeze to set up. The touchscreen allows for easy navigation, and the screen shows notifications that quickly identify device, Internet, or WiFi problems. Parents can block usage of specific devices with just a tap of the touchscreen.
---
Nest Cam Indoor Security Camera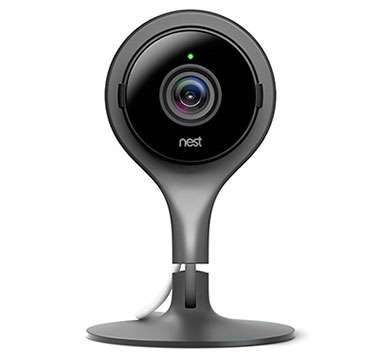 Feel secure when you're away from home with the Nest Cam indoor security camera. The camera syncs to your mobile devices and sends a photo of the event to your phone or email. Nest Cam also has a built-in speaker, microphone, and night vision.
---
Segway miniPRO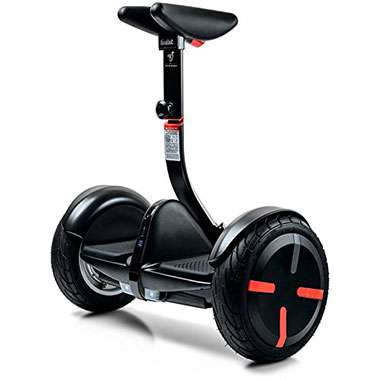 The Segway miniPRO is the latest in two-wheeled personal transporters, and is perfect for indoor and outdoor use on a variety of terrains, and the knee control bar allows for precise and easy maneuvering. The Segway miniPRO is UL 2272 Certified for electrical and fire safety– the industry's highest standard.
---
Oral-B Genius Pro 8000 Electric Toothbrush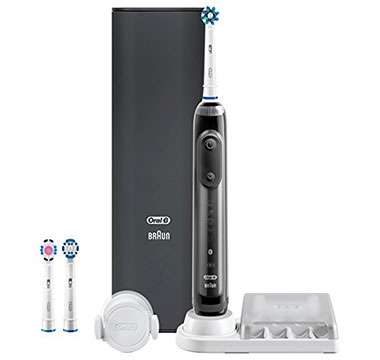 If you thought they couldn't revolutionize a toothbrush, think again. The Genius Pro 8000 features a pressure sensor and brushing timer with Bluetooth connection that allows you to see where and how you're brushing your teeth, giving you recommendations for an improved routine. Position Detection technology allows you to see where you're brushing so you don't miss a zone.
Don't miss out on the hottest tech gifts for the 2017 Christmas season. Tech gifts are perfect for anyone in your life, techie or not. For every interest or need, you'll be sure to give a great tech gift this year.