If this year is your very first Christmas with your baby, you will want to make it extra special. One way to do this is to get some lovely Christmas inspired clothing that he or she can wear on the day. There are lots of different things to choose from and you can easily place an order by purchasing from any online store. These items would also make excellent gift ideas if you know someone with a newborn.
Here are just a few example of what you could buy online today.
Buy A Christmas Baby Bib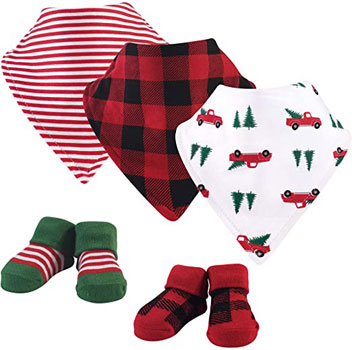 Every baby needs a bib to keep their clothes free and clean from drool and any food spillages. There are plenty that have been designed for the holiday season with a variety of motifs embroidered or appliqued on the front. The majority of these bibs are made from poly cotton which makes them soft and comfortable for baby to wear. This combination also means that the fabric is easy to clean and can be thrown into the washing machine when they get soiled.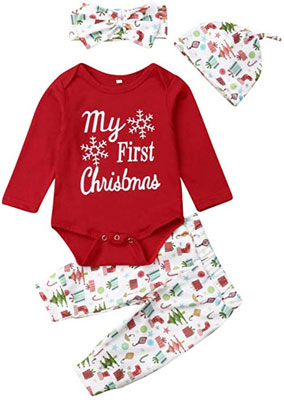 The perfect type of baby bib that you should buy is one that has the words "My First Christmas" embroidered or printed within the design because all your photos will provide extra special fond memories when you look back at them as your child gets older.
Buy A Christmas Body Suit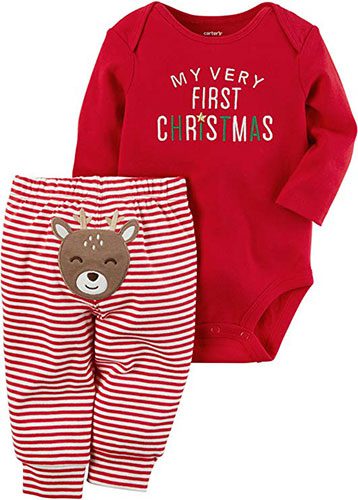 As well a baby bib, you can also find a nice selection of Christmas style bodysuits or onesies that have been created for baby to wear on Christmas day. You can choose a bright red number which represents the colour of Santa Claus's suit. Many of these bodysuits will also have things like "Baby's First Christmas" or "My First Christmas" printed on the front. Choose between a short sleeved or a long sleeved bodysuit and your little one will look perfect on Christmas day.
Buy A Christmas Fancy Dress Costume
Fancy dress costumes are not just for Halloween. You could also take this opportunity to get a Christmas style outfit for your baby. This would be particularly suitable if you are planning on visiting friends and relatives during the Christmas holidays. If you pick out an adorable outfit for your baby, everyone will rush to admire just how cute he or she looks.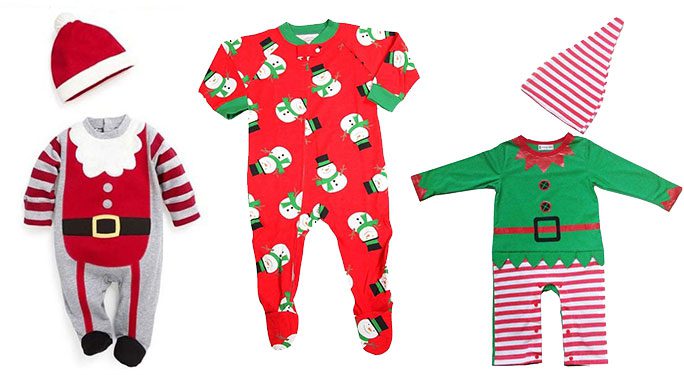 The type of Christmas costume you could buy include things like a baby Santa outfit, a baby elf outfit or a baby snowman bodysuit. The baby snowman suit would be a great alternative to a normal bodysuit that your baby wears every day and it adds to the cute factor. The baby Santa or baby elf costumes are similar to everyday clothing, meaning that they consist of a top or jacket and a pair of co-ordinating pants or tights. These outfits would look stunning in family photos.
Baby's first Christmas will only happen once so you are entitled to make a huge fuss and have lots of fun dressing your little one in Christmas inspired clothing that is easy to find online today.