Christmas songs – When Christmas rolls around, lots of popular singers release a seasonal record. Some are great and lots of fun while others are truly traditional. If you like to play Christmas inspired songs during the holiday season, then here is a selection of tunes to add to your CD player or Ipod.
All I Want For Christmas is You by Mariah Carey
This is the sort of song that when it is played on the radio everyone suddenly channels the spirit of Mariah as they attempt to hit all those high notes. If you are holding a party at home then this is a fabulously cheerful song with a great beat that will get your friends and family in the dancing mood.
Rockin Around the Christmas Tree by Brenda Lee
There are lots of different versions of this particular song but the original version was sung by the wonderful singer Brenda Lee. When you hear the maturity of her voice, you may be surprised to hear that she was only 13 when she made the recording.
Several other singers have recorded their own versions, notably Miley Cyrus, LeAnn Rimes and Mel Smith and Kim Wilde who released a version in 1987 with all proceeds going to the British charity Comic Relief. This provided funds and assistance during the famine in Ethiopia.
White Christmas by Bing Crosby
If you love the feel of tradition then you have to own a copy of White Christmas sung by the great Bing Crosby. Written by American composer and lyricist Irving Berlin, this song was originally recorded in 1941 and is now said to be the best selling single of all time according to the Guinness Book of World Records.
When you listen to the lyrics of this song, it will conjure up images of home and the family all sitting around an open fire just enjoying each others company. This will definitely produce a lovely feeling of nostalgia.
Have Yourself a Merry Little Christmas by Frank Sinatra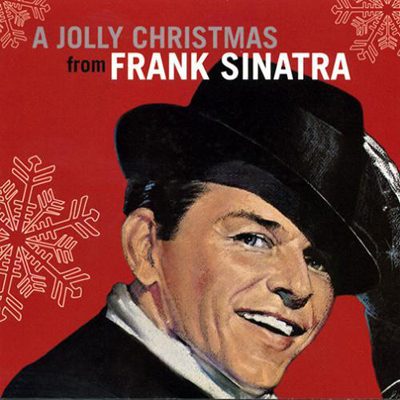 Another great song that will conjure up a feeling of the past is Have Yourself a Merry Little Christmas. The original version featured in a 1944 film called Meet Me in St Louis which featured Judy Garland. The lyrics were tweaked for the version sung by Frank Sinatra to make it a little less melancholy and this is the most popular recording of this song. This would be a great choice as the last song before bedtime on a winter's evening during the holidays.
Last Christmas by Wham
If you grew up in the eighties, you will recognise this fantastic tune. Wham consisted of singer George Michael and his sidekick Andrew Ridgeley. The video was set in a snowy mountain cabin where both guys wore a very fetching set of Christmas inspired woolly sweaters. If you love a bit of a sing-a-long then this CD is an absolutely must.
There are so many great pop songs about Christmas so you will have a vast array to choose from. Start building up your collection as soon as you can and you will end up with an extensive catalog of tunes with something to suit all ages and musical tastes.