Best Electronics Gifts 2017 are here! The shopping season is right around the corner and some of the best gifts that you can give are electronics. Most people love getting something in this category and you can find such a wide range of items – including accessories.
You can find something for everyone on your shopping list all at the same time. Electronics are the category of gift that is popular, often because of the technological advances made each and every year – so people want the latest, greatest gadget.
TVs and Accessories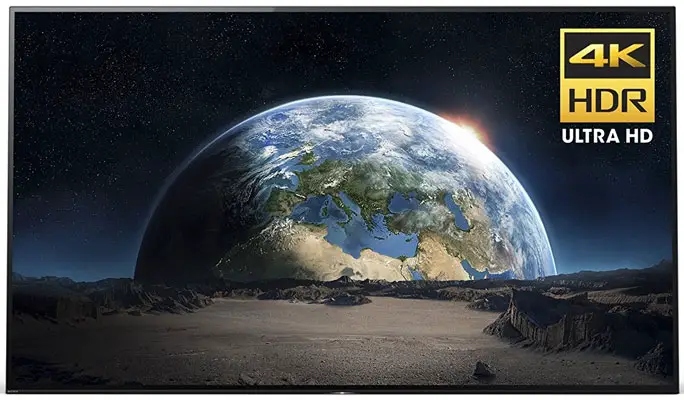 TVs and accessories are always a big hit. You'll find something that will fit both large and small budgets. One of the popular kinds of televisions is the 4K Ultras like the Sony XBR55A1E 55-Inch 4K Ultra HD.
This makes a great gift for those you're shopping for who enjoy watching sports or movies. This is an OLED TV and that stands for Organic Light-Emitting Diode. The difference between this kind of television and an LED one is that the OLED uses organic molecules.
The pixels in the TV are self-illuminating rather than like LCD ones which use LED for the backlight. Both ULTRA and OLED TVs are the hottest items among televisions and at the top of peoples' wish list and with the Sony, you get both that in one.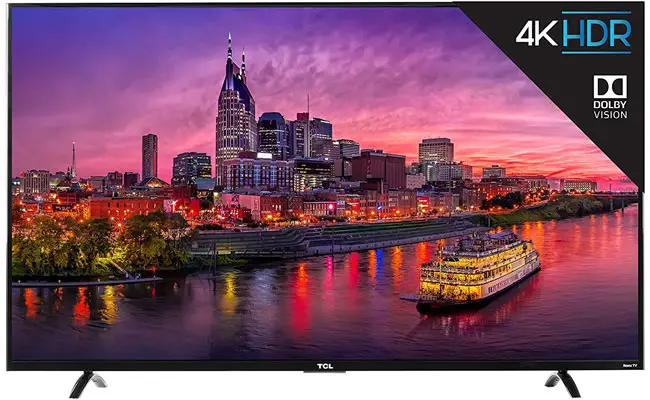 The popularity stems from the fact that it gives one of the best picture images you can buy. But LED TVS are still popular, especially if they're a smart TV like the TCL 55P607 55-Inch 4K Ultra HD Roku Smart LED TV.
For those on your list who already have a decent television, you'll want to look at accessories. Or you'll want to bundle these with the purchase of a newer TV. Projectors are one of the hottest selling items in electronics.
You can find gaming projectors, ones for use with home theaters, portable ones, some for business or education, and more. Projectors can be used by people who like to share photos or for use playing games, for people who enjoy showing films and more.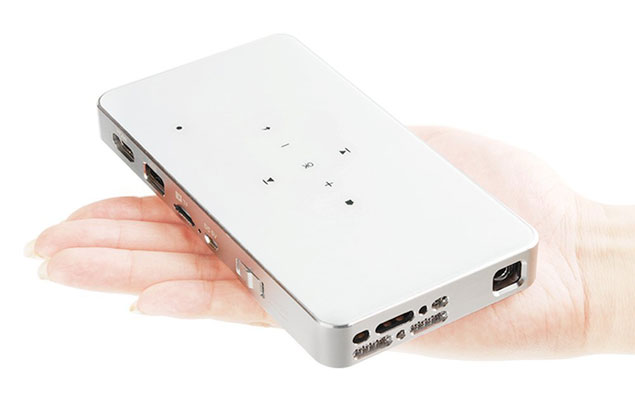 You can give these projectors as gifts to teachers, to gamers, for business colleagues or for family and friends. One of the hottest right now is the iCODIS G1 Mini Projector, which is so small it can fit in your pocket and it works with your smartphone.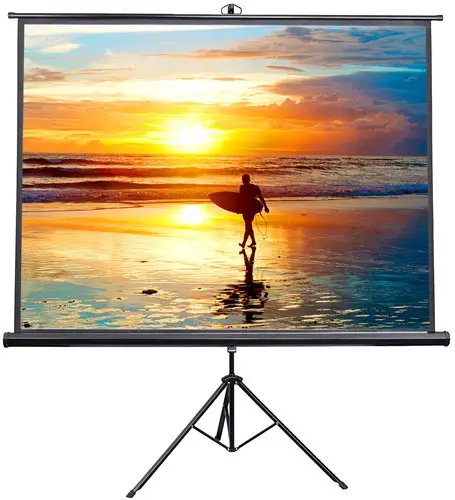 Of course whatever kind of projector you get, you'll want to get a screen to use and the most popular ones are those that you use outdoors like the VIVO 100″ Portable Indoor Outdoor Projector Screen or the Foldable Portable Outdoor Front Movie Screen by Vamvo.
Projector screens make great gifts for people who like a better viewing experience or for those who like to entertain – like getting together with friends to watch a movie or the latest game.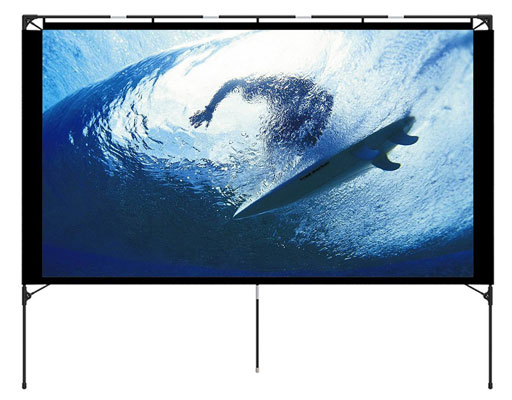 One of the accessories that you want to get for those you plan to buy electronics for could be a Blu-Ray or a DVD player. These are perfect gifts for people who enjoy watching things that you can't get on cable or Netflix.
The hottest selling ones are the ones that can play the 4K Ultra movies. Streaming media players are pretty hot right now too such as the Roku Express. It's a great gift for those who don't want to pay a monthly fee for a streaming device.
Home Audio and Theater
A hot category in electronics is home audio and theater. These gadgets have changed the way the way families get their entertainment. Now, you can stream music and entertainment faster than ever and for a much lower price than when home theaters first hit the market.
In this category, you'll find items like the system bundle, stereo and turntables, speakers, wireless and streaming audio, radios, headphones and more. These items are great gifts for people who like equipment that gives them a better sound and higher quality.
Home audio is hot because it can make listeners feel like they're in the middle of the concert or in the center of the scene. Many of the home audio and theater systems that you can get will have a couple of different choices when it comes to speakers.
You can get them with surround sound or with the front speakers. The difference is found in the amount of speakers that you get as well as sound quality. Surround sound is more like the theater speaker experience than front speakers are.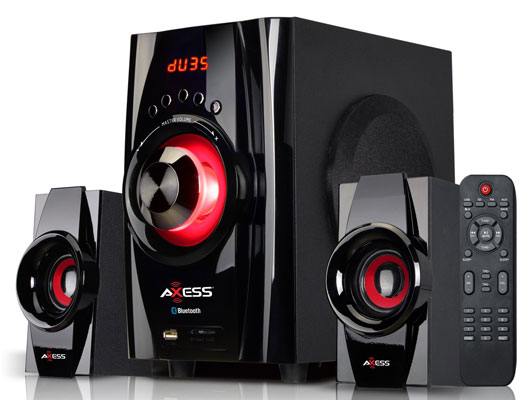 You can get both audio and theater systems bundled or buy them as separate pieces and build a good theater or sound system over time. Topping many wish lists this year is the AXESS Bluetooth Mini System 2.1-Channel Home TheaterSpeaker System.
This is the perfect gift for any of the music lovers that you know who like to listen to radio stations and enjoy wireless streaming. What people like about this system is that you can use it with the Bluetooth to control the system.
You can enrich the home theater and audio experience by adding one of the many sound bars. These can have an optical or analog connection and they can also have a wireless subwoofer.
With speakers, you'll want to look at the kinds. You can get ones that will fit on a bookshelf and those are good for people who live in apartments or maybe a college dorm.
You can get the floor-standing kind or the ones that mount in a ceiling or in the wall. For those who are new to home theaters, you'll want to buy the ones on your list with the whole system that includes speakers rather than giving them something like a soundbar or separate speakers since they'll need to build their system from scratch.
They can upgrade speakers and other accessories later as they become more familiar with the technology and what they prefer. Headphones are one of the hottest items you can buy in home audio and theater and it's high on everyone's wish list- because not only are these used for movies and gaming, but they're also used for music and things like streaming content.
The most sought after one in headphones are the Beats brand because they offer superior quality. They're also very comfortable for long term use. The Beats Solo3 Wireless On-Ear Headphones come in a variety of colors.
People love that these are wireless because they can pair them with an iPhone or a TV or other device. For the person who's heavily into music, look for stereo systems as well as turntables.
Turntables are enjoying a comeback in popularity and many stores now carry both records and CDs. People who enjoy turntables say these stereos have a more pure sound quality.
Cameras and Accessories
With cameras and accessories, you'll find an assortment of cameras from digital to video cameras to spy cameras, security cameras and even the ones that will give you Instax film with the instant cameras like the Polaroids, which were so popular back in the 70s and again today.
The point and shoot cameras are easy for kids to use. You can get mirrorless cameras which is a lighter camera that can give you a better contrast and focus. You'll find an assortment of gift ideas here – from cameras to tripods to shotgun mics and even underwater cameras and gear.
Even with the introduction of cameras on smart phones and cell phone camera lenses, digital cameras continue to be one of the hottest items to buy in electronics. That's because cameras suit a wide variety of people and you can get more features with a digital camera than you can with a smart phone camera.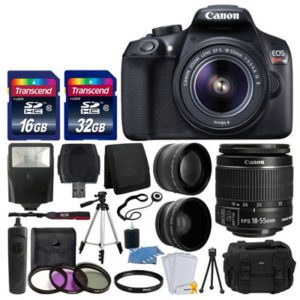 You don't get features like quality zoom lens in anything but top of the line cameras like the Canon EOS Rebel T6 Digital SLR Camera. When you're looking at digital cameras, you can find ones like rechargeable HDs or kits.
You can also find MP digitals or SLR cameras. Each camera will vary in features like the wide range of zoom they'll offer. Cameras and the related accessories make the perfect gifts for almost anyone.
Kids and college students love the nod to the past with the instant film style cameras while moms love the digital cameras. Men usually prefer the video cameras or the cameras that are made to fit with drones.
They love the idea of being able to play and shoot. Look for ones that say photography drones to match the camera. They also like the sports and action cameras.If you're planning to give a camera as a gift for someone who loves photography or they'd like to pursue it as a serious endeavor, you really do need to go top of the line and look for something in the Nikon brand that's suggested by most professionals.
But keep in mind that these cameras aren't exactly budget friendly for some people – and many of them have hefty price tags of $1,000 to $3,000 or more. This will be in the FX series.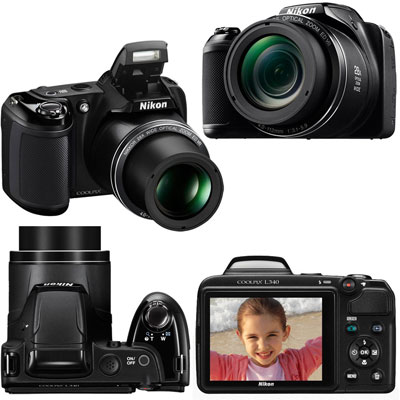 Still, that doesn't mean that you can't find one that's suitable like the Nikon COOLPIX L340 Digital Camera with 28x Zoom & Full HD Video and best of all, it comes with a nice accessory kit.
You can find binoculars and scopes as well as flashes, lenses and lightning gear to make sure the photos turn out great. If someone that you're buying the gift for doesn't plan to take it professional, then you probably don't need the lighting gear, which consists of items like background screens and light stands.
But odds are good that you might want to give a tripod to someone who's a camera enthusiast. Most people who love photography enjoy camera lenses and you can find a variety of these and most of them are budget friendly.
Car Electronics
In this category, you'll find many amazing things that you can buy for gifts that are not only fun but can also make driving safer and easier. You can find things like portable wireless speakers, backup cameras, car diagnostic devices and cables for things like iPods, phones, tablets and laptops to use in the car.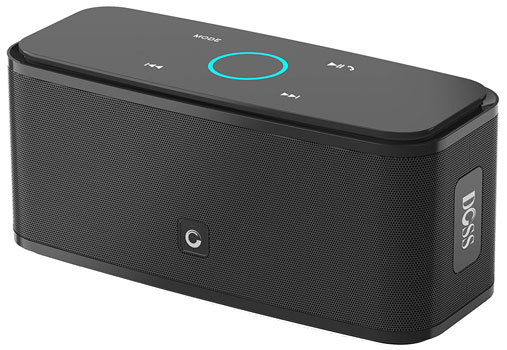 You can also get some great gifts like smartphone holders and mounts. These make a phone easily accessible while allowing the driver to keep his or her hands-free. It's the perfect gift for someone who travels a lot, has a busy lifestyle and is often in the car, commuters, and teen drivers.
Dash cameras are a great gift idea for any driver. Not only can these handy devices record the local or long distance drive, but they also will record in the event of a car wreck so that you'll be protected from other drivers who might try to say that the accident isn't their fault when it is.
If you're looking to give someone the gift of peace of mind, you can get them a GPS tracker, which is handy for a multitude of reasons. It can be used to keep track of young drivers, but it can also help recover the vehicle if an authorized driver or thief takes it.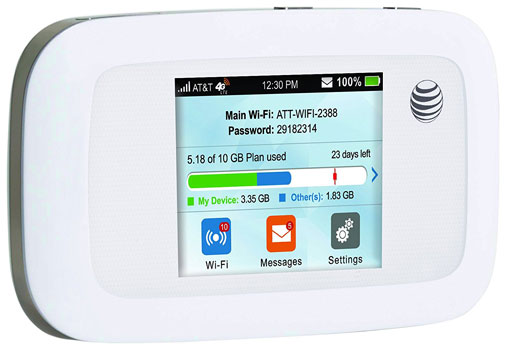 One gift that fits almost everyone is a mobile WI-FI hotspot device. This helps people not only stay connected, but it can be used as a safety feature as well when someone is traveling in an area where they can't get coverage.
Young drivers should always have access to either cell phones or other devices, so they can reach a family member or friend in the event of an emergency. They can't do that if their cell phone goes dead.
You can give them the gift of a USB car charger for this purpose. Another gift that you can give is the gift of a radar detector. This can help save the receiver the high cost of a ticket as well as getting points taken off his license.
Of course, there are some items that are the most popular and on everyone's Christmas list. There are two items topping the list this year and they're GPS systems and subwoofer packages.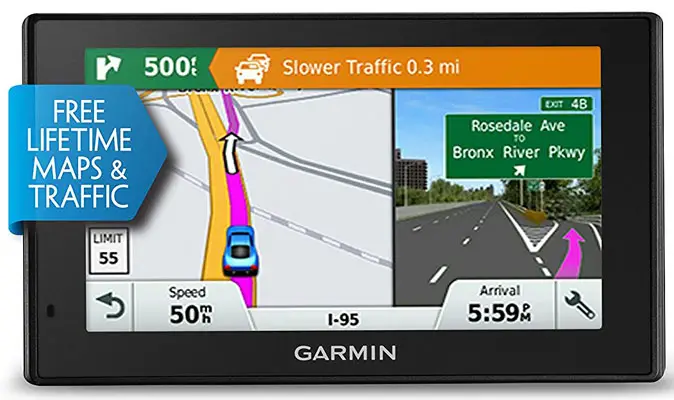 The good thing about a GPS system is that it's a great gift for any driver, especially for new drivers or for drivers who do a lot of traveling. The Garmin DriveSmart 60 NA LMT GPS Navigator System is one of the best in GPS gadgets as well as one of the most reliable when it comes to directions.
You can find others in the same line but make sure you get the one that offers lifetime maps. Speakers for cars are another hot item on everyone's list, but not just any speakers.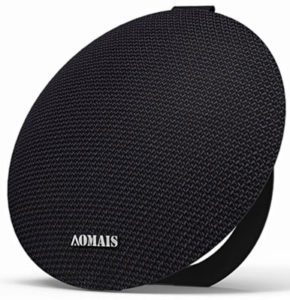 Consider those that offer surround sound like the AOMAIS Ball Bluetooth Speakers,Wireless Portable Bluetooth 4.2. This is a gift that's more popular with men and teenage boys in most cases.
Laptops and PCs
Laptops and PCs are high on everyone's want-list because they can be used for work, school, play, gaming, video making and an endless list of ideas. You can find laptops that are lower cost that make great first gadgets for younger kids.
These can perform simple all the way up to complex commands.When it comes to technology, you'll find that there's a good portion of the demographic that prefer laptops over desktops.
However, desktops are still just as popular but you don't hear about them as often as you do laptops. Desktops are particularly popular and high on the wish list among those who are older.
But they're also still hugely popular among gamers. Many people who work from home prefer desktops in addition to laptops. So they'll want both. Tablets are also very popular.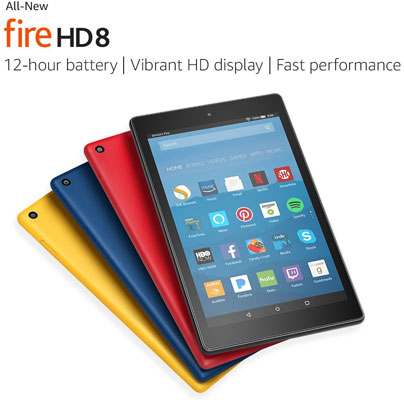 One of these is the All-New Fire HD 8 Tablet with Alexa. This one is high on the wish list for everything it has to offer, but also because of Alexa. With that, people can not only ask questions, but they can instruct the device to play music or do tasks like check to see what the weather is like.
You'll want to do the person on your list a huge favor if you do buy that tablet or any other. Make sure that you also get one of the many cases that the person can use to protect the device.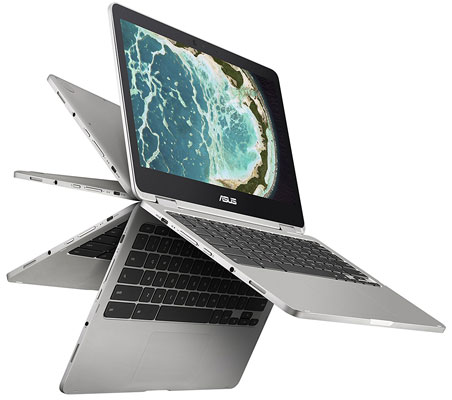 If you're buying a tablet for a child, then you'll want to look for a case that specifically says that it's shock proof. Those are usually the toughest cases that you can buy. In laptops, there are plenty of choices that you can choose from – but if you're looking for both the hottest as well as the newest, then you'll want to check out the ASUS Chromebook Flip C302CA-DHM4 12.5-Inch TouchscreenIntel Core.
This one is very popular and loaded with features like plenty of ram. What users love about it is the 360 degree hinge and the touchscreen. Both of those make it high on college students' wish lists. They like the versatility of it plus it's pretty sturdy.
With desktops, the kind that you'll want to get matters according to the main purpose of use. So if you were buying a desktop for someone who was really into gaming, especially ones like live action virtual reality, then you'd look for a desktop that was known for VR play.
Many of those types of desktops can also be used for purposes like graphic design or different types of computer art. You can also get an all-in-one which are great space savers.
These computers can have the larger screens – including the popular and trendy curved ones. They offer a lot of power, storage and function in touch screens – including the 4K models.
Cell Phones and Accessories
Cell phones can do so much more today than they used to be able to do. It used to be that they were good for making phone calls or using them to set calendar reminders or alarms, but that was about it.
Now, a good cell phone with a decent operating system can do what a tablet can do and then some. Anyone can use a cell phone. Many people on your list might want to upgrade, but can't necessarily afford to do that.
A cell phone would make a great gift for teens, college kids, moms, dads, and friends. When you're looking at them, though, you have to pay attention to whether or not they're locked or unlocked.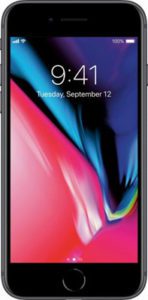 You want to get an unlocked phone if possible. If you get one that's locked, it means that it can only be used with a certain carrier. So if you buy it for someone and they can't use it with their carrier, then they'll either have to switch cell phone providers or return the gift.
There are some new iPhones coming up for release in the fall of 2017 and those are the iPhone 8, the 7S and the 7S Plus. The most popular phones today are the iPhone 6 as well as the iPhone 6 Plus.
The Galaxy S5 is on the top of the wish lists as is the Galaxy Note 3 and 4.  The Blackberry KEYone is an unlocked phone that uses the android system that's also done fairly well as far as features and satisfaction goes.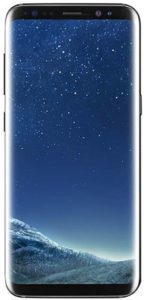 The Samsung Galaxy S8 Unlocked 64GB continues to be a top seller for its high customer approval thanks to its performance. With cell phones, there are plenty of accessories to go along with them.
Some of these are considered extras while some of them are must haves like screen protectors. You don't want to buy an expensive phone for someone only to turn around have them drop it and shatter the screen.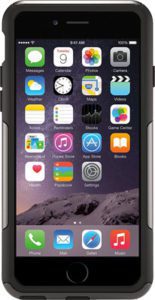 You'll want to get the screen protector or case that's specific for the type of phone that you bought because many of them can't be used among the different brands. One of these, which is for the iPhone 6, is the OtterBox COMMUTER SERIES Case for iPhone 6/6s.
While you can't use this one for the PLUS version of the phone, it's well known as one of the toughest cases that you can buy. When you're buying cases, many them will already come with the screen as well – but you can buy these separately in the event a phone was dropped and the protective screen broke.
Look for screens that say they're explosion or shatter proof, tempered glass and anti scratch for the best bet. You'll want to also consider accessories like a selfie stick, headsets, and chargers.