Best Christmas Gift Ideas for Dogs 2021 – Dogs are a part of the family, so finding Christmas gifts for dogs means buying something that will make your pet feel loved. If you happen to have a small dog, you can pick up a basket that attaches to the front of your bike so that you can take him along when you go. It's great exercise for you, and a great outing for him.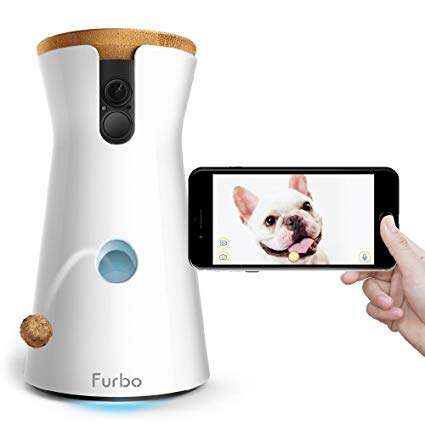 At home, there isn't a dog anywhere who doesn't love to get up on the sofa to stretch out. You can give him a nice dog bed that's in the form of a sofa and he'll love it. If you get one of the self-warming ones, he's going to want to sleep in every day! Heated cushions are also good for older dogs. If you travel with your pet, you'll want to pick up an automobile pet bed so that he can sleep safely while you drive.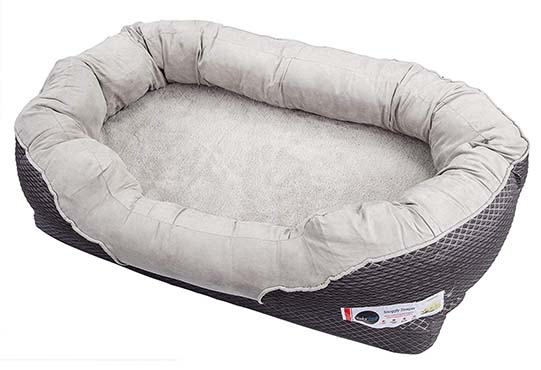 Dogs are so funny and so heartwarming with the way that they love to play and interact with their human families. They enjoy toys that you'll use to play with them and you can get a variety of toys like a flying disc that he'll chase after and bring back to you.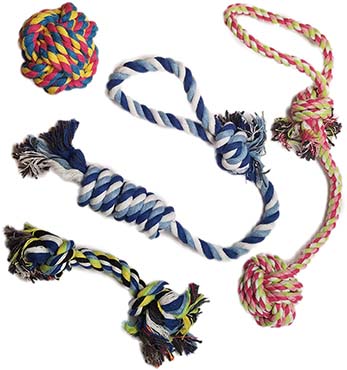 There are also balls that are made like tennis balls with plenty of bounce that he'll go after and some dogs will even whip these into the air and amuse themselves. Dogs also love rope toys that they can play tug of war with.
Gift baskets make excellent Christmas gifts for dogs and are filled with toys, treats and bath solutions. Dog collars are festive and you can get these with candy canes, reindeer and even jingle bells on them.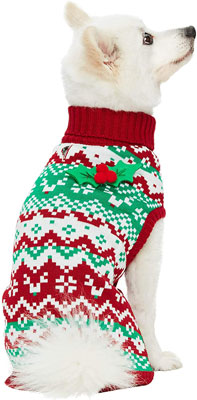 In the cooler winter weather around the holidays, you want to make sure that your pet stays warm because dogs can catch colds just like humans can. Snuggle him up in a warm dog sweater or hoodie. For tramping out in the snow, you can pick up some dog booties or boots that will keep his feet dry.
A Christmas stocking just for the dog in your life would make a wonderful present for him, filled with bones and treats and toys. If you want to dress up your pet for the holidays, you can get some cut sparkling bows for her ears. For some extra bling, you can get a dog necklace with pearls, jewels and more.
Dog tags that are personalized with his name and your information not only make great holiday gifts, but they also help protect him in the event that he gets lost. You could also get a formidable chain that lets him run around the yard outside, while keeping him inside your fence.
Dog dining stations come in a variety of styles, both raised as well as ground level ones. You can also get pet feeders that mount to the wall and are neat and decorative. There are lots of fun toys where you hide a treat inside them so that the dog has a challenge getting it out – something they enjoy!