Best Christmas Gift Ideas for Cats 2021 – It's true that no one really ever owns a cat. Cats are fiercely independent animals, but they're also very loving and help make a house a home. You don't want to exclude your furry feline from celebrating the holidays and there are plenty of pet gifts that you can get for a cat.
Everyone knows that cats have to scratch. It's the way that they take care of their nails. Since you don't want them scratching up the furniture, make sure you pick up a nice scratching post for your cat.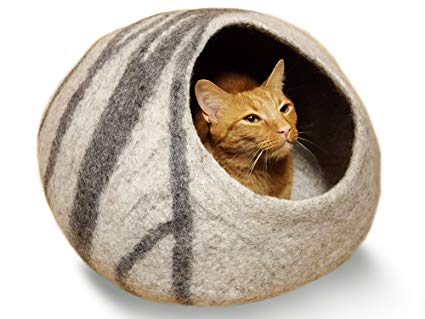 Your feline family member deserves a comfortable place to rest and you can get some great cat beds. Some cats like enclosed sleeping places and you can find beds that resemble mini caves and are lined with fleece.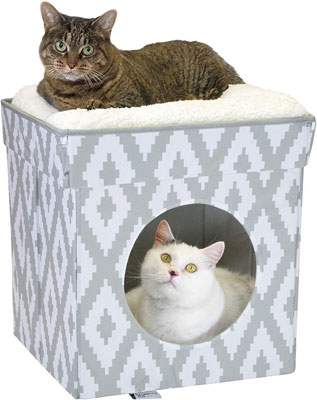 There are elegant beds that look like Egyptian furniture and there are bunk bed cat beds that even have a play area under the bed. Cat mats are also great for cat napping and the thermal ones will help keep him warm. You can get thermal ones that don't rely on anything electrical but trap the cat's body heat and use that to keep him warm.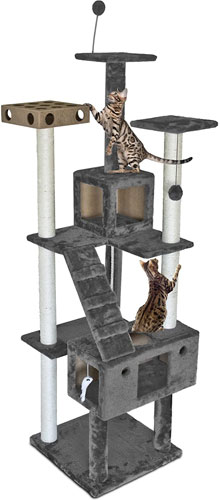 Cat furniture like multi tiered cat houses and cat trees make good napping areas and also give your cat something to climb and play on. They love to be up high and look down on the activities below them, pretending to be a panther stalking prey in the middle of the night.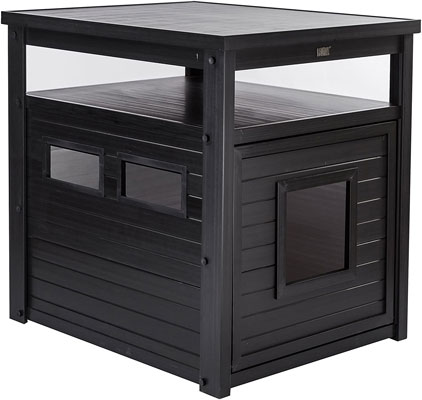 Litter boxes are a necessity with indoor cats and there are self cleaning litter boxes that control odor in order to keep your home smelling fresh. There are also litter box screens that you can put in front of the litter box that not only hide the box from view, but give your feline friend some privacy.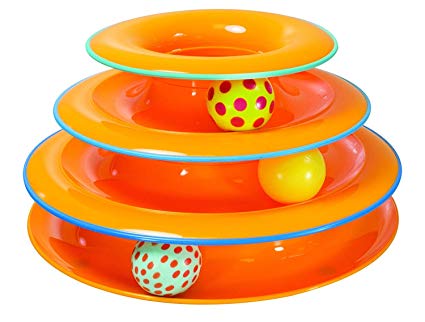 There are gift baskets exclusively for cats that feature snacks and toys and even some catnip that you can spray, sprinkle or blow as bubbles into the air to entertain your pet. Your cat will be delighted with all of the goodies.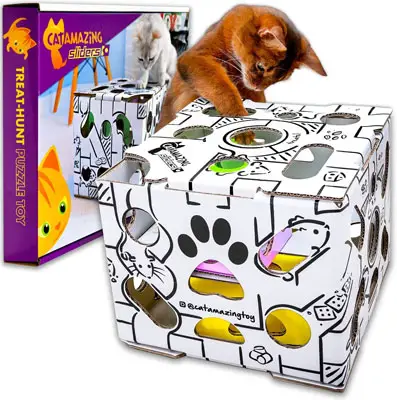 Cats love to play and cat toys like squeaky mice and play circles will give them hours of fun. Your pet will love interactive toys that he can chase around the house and capture. Some of them are battery operated so they move without you having to operate the toy.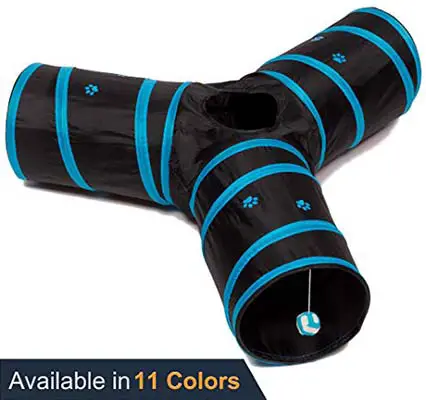 Cats also love the play tunnels where they can hide or nap or run through. To give your cat some time outdoors, but still keep him safe if he's strictly an indoor cat, you can get a cat enclosure. This will give him some time out in the yard where he can sun himself.
Get your cat decked out for the holidays and pick up some cute holiday collars in bright green or red. Not many cats like dressing up in clothes, but they do have them if your feline friend can handle it.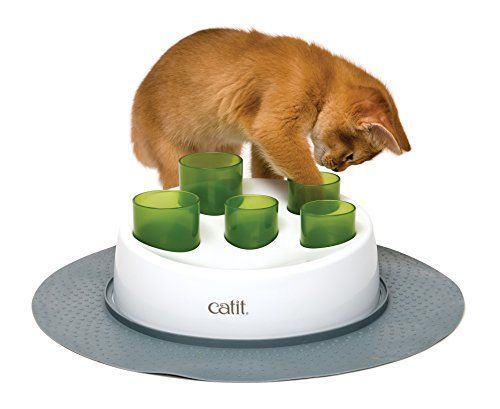 Christmas is the perfect time to pick up new feeding or water dishes – and you can find some whimsical water dishes that spew the water gently out into the dish like a fountain, in case your pet likes to play in the water, like some Maine Coons do. For a touch of the holiday cheer, be sure and place the water and food dish on a festive Christmas mat.